Veritas Capital hits $10B for newest investment fund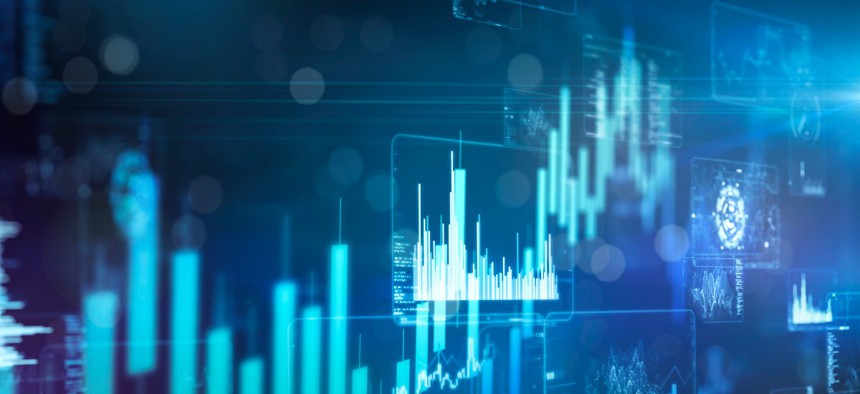 A data point on what private equity firm has been up to: it acquired two public companies in quick succession during 2021.
One of the government market's most high-profile and active private equity investors has unveiled its newest fund amid plenty of backdrop and intrigue about their current activity and that of others.
Veritas Capital said Wednesday that it fetched $10.65 billion in capital commitments for the investment firm's eighth fund, which had a hard cap and initial target of $8.5 billion. Fund seven closed in 2019 at $6.5 billion in commitments and was past the $5 billion target
By comparison, Veritas collected $3.55 billion in 2017 for its sixth fund.
Financial institutions, endowments and foundations, family offices, and pension plans are among the types of investors that participate in private equity funds including those of Veritas.
"The successful raise of Fund VIII demonstrates the enduring strength of Veritas' differentiated team, strategy, and approach, enabling partnerships with technology and technology-enabled companies that provide critical products and services to government and commercial customers throughout the world," Veritas CEO Ramzi Mussalam said in a release.
"We look forward to pursuing a growing set of opportunities and continuing to make a positive impact across critically important areas, including healthcare, education, and national security."
Veritas' current holdings in the government technology and professional services landscape include Peraton, Cubic Corp. Guidehouse and Arcfield.
Peraton absorbed Perspecta and the former Northrop Grumman IT services business in quick succession during 2021. Shortly thereafter, Peraton carved out the systems engineering business into a company now called Arcfield, which is backed by Veritas' $1.8 billion "Vantage Fund" focused on midsized companies.
During all of that, Veritas worked with an activist hedge fund to acquire the then-publicly traded Cubic Corp. for nearly $2.4 billion in cash.
Perspecta was also a public company before its combination with Peraton. Needless to say: one private equity firm acquiring two public companies within a handful of months of each other is a rarity.
Guidehouse has also been a busy integrator during its four years of Veritas' backing as shown by that consulting firm's acquisitions of Navigan, Dovel Technologies and most recently the Grant Thornton public sector practice.
Relatively pure-play government contractors are not the only type of company Veritas is interested in. Government-influenced markets also fit into Veritas' focus area if there is a heavy technology component in verticals such as health care, education, software, communications and energy.
Veritas' closure of its eighth fund also follows this other piece of high-profile private equity activity in the government market: The Carlyle Group's acquisition of ManTech that completed in mid-September.
Carlyle closed its seventh fund in July 2018 at a record $18.5 billion in commitments and is in the market seeking $22 billion for fund number eight. Nearly $13.6 billion was committed to fund eight as of June 30.
Where will they put all of that investment? That's where the next story is to be found, as are any exits on the horizon.