Blue chip defense companies mark the week's venture activity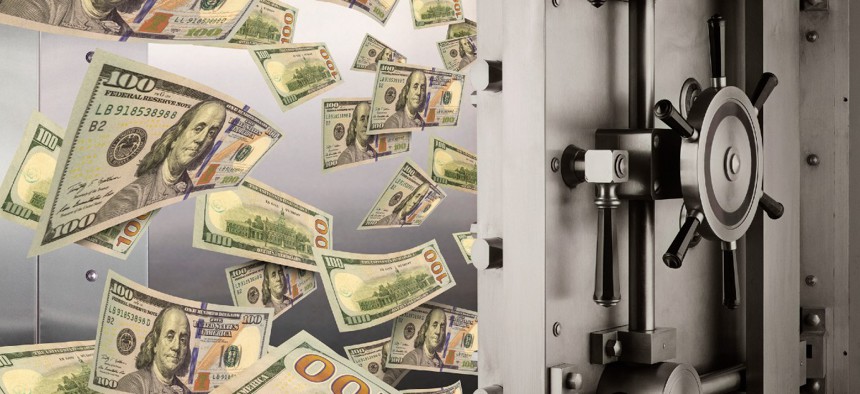 Two of the defense industry's largest hardware and systems makers have their fingerprints on a pair of investment rounds announced this week involving emerging software firms looking for public sector growth.
One of those fundraising efforts was led by a venture investor whose key partner is a blue chip defense company.
Shield Capital steered a Series A round to back five-year-old artificial intelligence company Diveplane, which fetched $25 million to support the development of its software focused on data privacy.
Raleigh, North Carolina-headquartered Diveplane's products work to create synthetic data that trains AI systems, identifies potential anomalies and forecasts market trends.
As part of the agreement, Shield Capital Managing Partner Philip Bilden will join Diveplane's board of directors.
L3Harris Technologies participated in that round amid its ongoing work with Shield to do exactly as described: find and identify companies whose technology is of dual-use in government and commercial markets.
Other investors in Diveplane include Calibrate Ventures and Sigma Defense, the latter of which is owned by the private equity firm Sagewind Capital.
Tidelift is also five years old like Diveplane but evidently is further along on the journey as shown by a $33.5 million Series C financing round that included contributions from AEI HorizonX, the venture investment firm involving private equity firm AE Industrial Partners and Boeing.
Boston-headquartered Tidelift designs its tool to help organizations manage the health and security of the supply chains involving open source software, a situation highlighted by last year's reveal of the log4Shell vulnerability.
Cisco's venture investment organization, Dorilton Ventures, Kaiser Permanente, Atlassian Ventures, General Catalyst and Foundry also participated in the Series C round.
Tidelift plans to use the investment to further develop its product and extend the company's market reach as enterprise organizations including government agencies look at open source security and software supply chain resilience.