ManTech agrees on $4.2B sale to Carlyle Group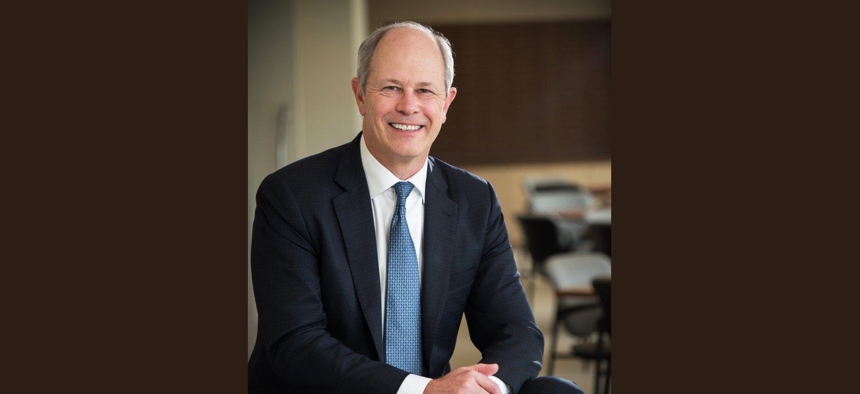 The all-cash transaction ends ManTech's current 20-year run as a public company.
ManTech has agreed to be acquired by the global investment firm Carlyle Group in an all-cash transaction valued at approximately $4.2 billion, they said Monday.
Carlyle will pay $96.00 for each share in ManTech, a price suggesting a market capitalization for the government IT company at roughly $3.9 billion. The latter figure comes from multiplying the per share price Carlyle is paying into the total number of outstanding shares in ManTech at around 40.1 million.
The $96-per-share price is a 32% premium to ManTech's closing price on Feb. 2, the last trading day prior to Reuters' report that Pedersen was exploring options for his controlling stake in the company. ManTech's stock closed at $81.97 per share on Friday, May 13.
Becoming a privately held company is a new chapter for ManTech, which undertook its initial public offering in 2002.
ManTech was co-founded in 1968 by Franc Wertheimer and George Pedersen, the latter of which was CEO for 40 years and chairman until late 2020. Pedersen retired from the board earlier this year.
Herndon, Virginia-headquartered ManTech's strategy over recent years was found in its tagline -- Bringing Digital to the Mission -- which they describe as bringing more digital capabilities to the tactical edge.
When I spoke with Chief Operating Officer Matt Tait last year during our Top 100 series, he touted the company's focus on five technical areas and approach to what they call "full spectrum cyber" as key to the continued growth of ManTech.
Tait explained four of the five areas as cognitive cybersecurity, mission and enterprise IT, data at the tactical edge, intelligence systems engineering, and "A-cubed" to cover everything related to automation. Area number five is internally called "A-cubed" for including everything in automation, artificial intelligence and analytics.
Last year's revenue totaled $2.55 billion in revenue with $137 million in net income, while the company's staff totals 9,000 employees.
ManTech also is one of the government market's most serial acquirers and is just coming off the integration of its largest-ever transaction: the $350 million purchase of Gryphon Technologies. Having the backing of a large private equity owner like Carlyle should help ManTech on the acquisition front, in addition to resources for organic growth.
"This announcement is an important milestone for ManTech and a testament to our growth and the leadership position we have built since our founding by George Pedersen more than 50 years ago," ManTech Chairman and CEO Kevin Phillips said in a release. "We look forward to leveraging Carlyle's deep knowledge and experience investing in and growing companies, as we deliver stronger outcomes for our customers and increased opportunities for our employees."
Carlyle is the investment giant that acquired Booz Allen Hamilton in 2008 and took it through an initial public offering three years later, before slowly unwinding shares in the government services company that culminated in a final sale of stock in 2016.
"Through this partnership, we look forward to leveraging our sector expertise and resources to accelerate growth and innovation and to drive greater value for customers and employees," added Dayne Baird, a managing director on Carlyle's aerospace and government services team.
Some modifications to Pedersen's stake in ManTech took place in the leadup to Monday's announcement.
ManTech's annual 10-K report for 2021 indicated that Pedersen held 32% of the common stock. But he also held approximately 83% of the combined voting power through his Class B stock ownership, which put him in effective control of transactions and elections of members to ManTech's board of directors.
An ownership transfer of some of that Class B stock March significantly altered that voting control ratio. Pedersen transferred 9.38 million Class B shares to his family, upon which they were converted to Class A stock that has fewer voting rights than Class B.
The end result sees the broader Pedersen family hold 49.9% of the voting rights, analysts at investment firm Cowen noted in a March 31 report for investors. The family has agreed to vote in favor of the transaction with Carlyle.
Goldman Sachs is serving as exclusive financial adviser and King & Spalding LLP is serving as legal counsel to ManTech.
Robert W. Baird & Co. is serving as financial adviser and Latham & Watkins LLP is serving as legal adviser to Carlyle.