ManTech moves on its largest-ever acquisition, to pay $350M for Gryphon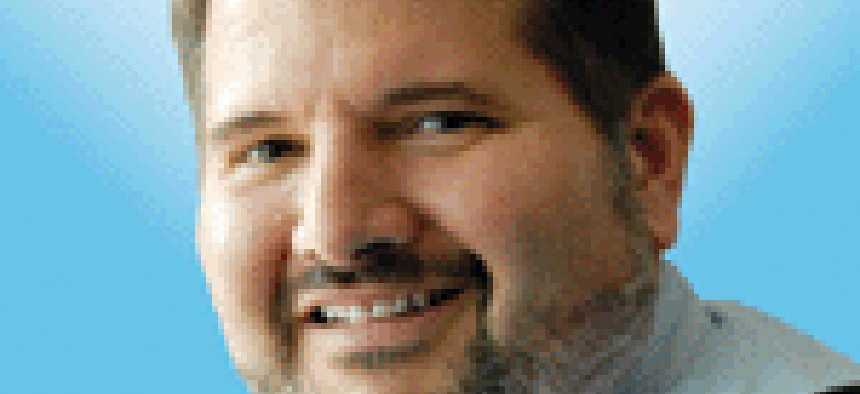 ManTech International is planning its largest-ever acquisition after signing an agreement to purchase Gryphon Technologies for $350 million.
By adding Gryphon, ManTech is picking up more digital and systems engineering capabilities and adding more Defense Department customers.
Backed by AE Industrial Partners, Gryphon has been making acquisitions of its own over the last three years to further build capabilities in model-based systems engineering, predictive analytics, data/computational science and cloud engineering solutions. Gryphon counts the Navy, Air Force, Defense Advanced Research Projects Agency, Missile Defense Agency and other DOD agencies as its customers.
Gryphon also will add 1,500 employees to ManTech.
"This acquisition maps directly to our defense sector expansion strategy of leveraging transformational innovation to advance missions, modernize operations and safeguard military systems and personnel across the DOD landscape," ManTech Chairman and CEO Kevin Phillips said in a company statement.
ManTech expects to close the acquisition by the end of the year once it goes through the standard regulatory process. The company will further discuss the transaction with investors during its third quarter earnings call Tuesday afternoon.
Houlihan Lokey acted as the exclusive financial adviser and assisted in the marketing, structuring and negotiating of the transaction on behalf of Gryphon and AE Industrial Partners.
Gryphon was founded by P.J. Braden in 1996 and was purchased by AE Industrial Partners in 2018.
AEI has since backed Gryphon for three acquisitions, including the purchase of Schafer Corp. from Belcan in 2019. Belcan and Gryphon are both owned by AEI, so that was a shift of a property from one portfolio company to another.
Also in 2019, Gryphon acquired PGFM Solutions and in 2020 purchased Omnitec Solutions.
It's unclear whether Braden will remain with the company she founded after the deal closes, though a ManTech spokesman said the plan is to retain as many Gryphon employees as possible.
ManTech will fund the acquisition from cash on hand with additional funding from its existing line of credit and delayed draw term loan facilities.
The sale of Gryphon wasn't AEI's only transaction to announce on Monday. While it is shedding one company from its portfolio, it added another with the acquisition of Fire Team Solutions.
Fire Team has capabilities in cloud computing, cyber and software development for defense and intelligence customers. Fire Team's services include secure cloud architecture and analytics, software development and automation, and systems engineering and integration. 
Founder and CEO Nicholas Harscher will continue to lead Fire Team.