L3Harris adds to its tech scouting function through venture partnership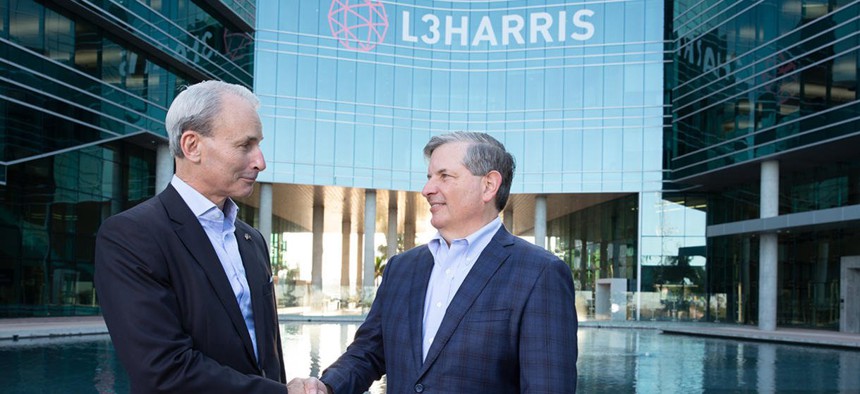 L3Harris Technologies' premise to the market since its inception nearly three years ago is to both carry on the defense company lineage but incorporate more of a commercial bent amid a changing tech landscape.
But many times the second aspect listed above requires looking outside of oneself and embracing a larger tech scouting function to find and potentially invest in companies that are developing new solutions of promise.
For L3Harris, that has led the company to partner with venture capital firm Shield Capital in an arrangement where they will look to foster technologies of potential dual use in defense and commercial applications.
Their agreement announced Tuesday gives L3Harris access to companies in Shield Capital's portfolio for technology transfer, teaming arrangements, direct investments, partnered contracts or potential acquisitions. L3Harris wants to greater apply third-party capabilities and certain investments toward helping customers with national security challenges.
"This is in direct response to our customer demands: rapidly deliver game-changing technology that can adapt to stay ahead of global threats," L3Harris CEO Chris Kubasik said in a release. "Through internal and partnered efforts, we are assessing and pursuing the most meaningful solutions that will impact across domains and deliver compounding effects."
Other large defense companies like L3Harris are also involved in the venture investment game to varying degrees.
In the fall of last year, Boeing handed off the management responsibility for the HorizonX venture capital organization to private equity firm AE Industrial Partners. The aerospace giant will give those portfolio companies access to its innovation team under that partnership and continue committing some capital.
Lockheed Martin is notable for its startup investment activity through that company's Ventures organization, while Northrop has also made similar backings of emerging businesses such as wireless system maker Deepwave Digital in late 2020.
Silicon Valley-headquartered Shield Capital looks to back companies seen as innovative in areas such as cybersecurity, artificial intelligence, autonomy and space.
Geospatial analytics startup HawkEye 360 counts Shield Capital as one of its investors alongside several other defense companies. In addition, L3Harris' integrated mission systems president Sean Stackley is on Shield Capital's board of advisers.
The investment firm unveiled its inaugural fund of $120 million in mid-March with the goal of identifying entrepreneurs wanting to work in both the commercial and national security sectors.
"Enabling the U.S. and partner nations to deter conflict requires a convergence of commercial and national security technologies," said Raj Shah, a managing partner of Shield Capital who formerly held that same position title at the Defense Innovation Unit. "Our collaboration will help us to collectively create new, high-value opportunities and quickly get them into the hands of customers."