Leidos scores another multi-billion dollar takeaway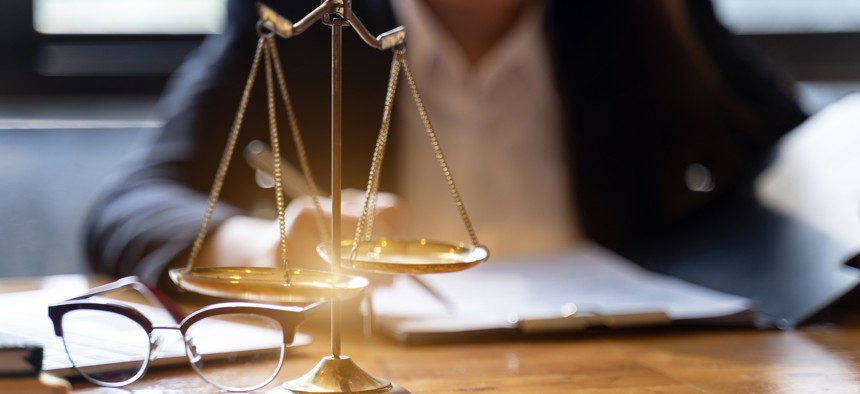 The Government Accountability Office rejects Science Applications International Corp.'s challenge of a $2.5 billion NASA award to Leidos, who now has yet another large takeaway win on the board.
Leidos has taken another large IT contract away from an incumbent after winning the award and then weathering a series of bid protests.
This time, it's a $2.5 billion NASA IT services contract where the incumbent was a former part of itself -- Science Applications International Corp.
Leidos first won the 10-year Advanced Enterprise Global Information Technology Solutions contract in June 2021. SAIC followed with a protest that was dismissed in August after NASA took a corrective action.
The corrective action had a twist in that NASA didn't cancel the award to Leidos. NASA instead put the award on hold while it looked at SAIC's challenge to how the evaluation was conducted.
After NASA affirmed the AEGIS award to Leidos, SAIC filed another protest in November. The Government Accountability Office has now denied that latest protest, which also was a challenge to the evaluation.
SAIC still has the option of taking its protest to the U.S. Court of Federal Claims. We've reached out to SAIC for comment and will update this post when we hear back.
But meanwhile, the contract now moves forward for Leidos.
In a statement, Leidos' civil group president Jim Moos said that the company is committed to NASA's mission of science and exploration.
"We understand that the agency's IT infrastructure is critical to accomplishing this mission, and we look forward to working with NASA to evolve its entire IT environment through AEGIS and our existing IT end-user services work on the NEST program," Moos said.
NEST references a separate $2.9 billion NASA contract Leidos won in 2019. That was a takeaway from the former Perspecta.
For the AEGIS program, Leidos will build and support a communications infrastructure for NASA that includes wide-area and local-area networks. Cybersecurity, collaboration tools, emergency and early warning systems, telephony, cabling and radio systems, and cloud and data services also are part of the contract.
Thanks to its size and scope, AEGIST contract would be a big prize for any company. But the history and now competition between Leidos and SAIC has a unique backstory.
"Old SAIC" won the contract in 2011 as a takeaway from Lockheed Martin. Two years later, Old SAIC split into the companies now known as Leidos and what was technically a spinoff into today's version of SAIC.
AEGIS went to the spinoff company. Then in 2016, Leidos acquired the former Lockheed Martin IT business and decided to pursue the NASA contracts when they came up for bid.
Leidos also gained capabilities and resources to go after and win the $7.7 billion Navy Next Generation Enterprise Network contract that had been held for two decades by Perspecta and its heritage companies.
Similar to the NASA contracts, NGEN went through several protests before Leidos began work in 2021.
SAIC didn't respond to a request for comment on the AEGIS protest decision.