SAIC's protest dismissed, but fight over $2.5B NASA IT award likely to continue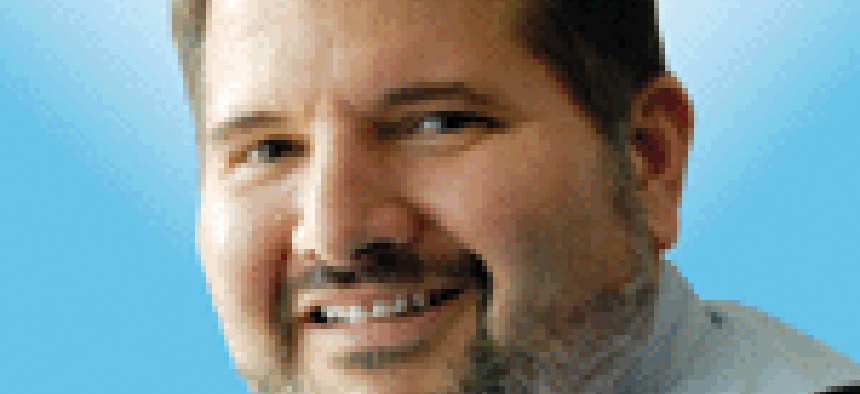 Science Applications International Corp.'s protest over Leidos winning a $2.5 billion IT infrastructure contract has been dismissed, according to sources.
The dismissal follows comments last week by Leidos CEO Roger Krone, who expected the Government Accountability Office to dismiss the protest after NASA took a corrective action involving the 10-year Advanced Enterprise Global Information Technology Solutions contract.. SAIC is the incumbent on the predecessor contract.
There was a lag between the corrective action and the dismissal because the corrective action didn't take the award away from Leidos. NASA is just taking a second look to address issues raised by SAIC. There was no automatic dismissal by GAO as we often see.
On one side of the argument, SAIC said the corrective action didn't address the basis of its protest. On the other side, NASA and Leidos argued that the corrective action was adequate and the protest should be dismissed.
But sources indicated to me that GAO didn't rule on the merits of the protest, which means SAIC can come back after NASA completes its corrective action. So SAIC isn't out of this one yet even if it didn't get the outcome they wanted.
So what are they fighting over?
The 10-year Advanced Enterprise Global Information Technology Solutions contract covers networks, cybersecurity, collaboration tools, emergency and early warning systems, telephony, cabling and radio systems for the NASA enterprise. AEGIS is a great opportunity for anyone in this era of IT modernization and transformation.
SAIC won the contract in 2011 when it was known as the NASA Integrated Communications Services contract and it was worth $1.4 billion. At that time, SAIC scored a takeaway from Lockheed Martin's IS&GS services business.
Lockheed inherited the contract 2001 when it bought OAO Corp, which won the contract in 1997 when it was known as the Outsourcing Desktop Initiative for NASA.
The more recent history, at least since 2011, is that the "Old SAIC" renamed itself Leidos in 2013 through a complex split into two new companies. Leidos then it acquired Lockheed Martin's IS&GS business in 2016.
The second company formed out of "Old SAIC" retained the SAIC name and took the NASA contract with it.
But obviously, the folks who came to Leidos from Lockheed hadn't forgotten about the contract. In fact, you could say these large IT contracts are a big reason Leidos bought IS&GS in 2016. In fact, Monday marks five years since the deal closed.
The acquisition set Leidos up to pursue, among other opportunities, the Navy Next Generation Enterprise Network. So pursuing AEGIS is no surprise.
But all that history is just a sidebar. The competition is here and now between SAIC and Leidos, in ways that they weren't when the split first occurred.