TOP 100: For Amentum, scale and capability go hand-in-hand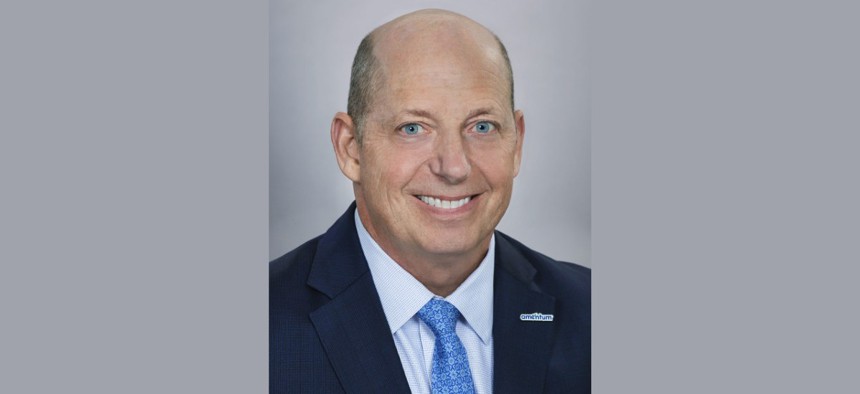 Few companies illustrate the constant changes in composition and landscape across the government services market like Amentum can, both in its origins as part of another company and now as a standalone entity.
As AECOM Management Services, the business was a major market player as part of a global engineering-and-construction parent and developed a reputation for large takeaway wins that surprised incumbents.
The business became Amentum in early 2020 after its acquisition by private equity firms Lindsay Goldberg and American Securities. Amentum proceeded on two more big-ticket purchases in DynCorp International and PAE over the past two years.
With all that change and integration activities starting in quick succession, how far along is company no. 12 on our 2022 Top 100 rankings (on $3.3 billion in unclassified prime obligations) in its push to become "One Amentum"?
John Heller, Amentum's CEO since March and PAE's chief executive from 2013 to 2021, told me that most of the work to bring all everything together into one mosaic was pretty much in the rearview mirror when he joined.
The integration of DynCorp was all wrapped up and now Amentum is applying the same methodology regarding PAE.
"All pipeline activity, leadership, everything is Amentum," Heller said. "This team has that experience of integrating businesses quickly and operating as a single entity, which enables you to take advantage of the strengths of all the businesses, and that's what we'll be doing as we move through the summer."
Germantown, Maryland-headquartered Amentum's three business group presidents have been key members of that team Heller mentioned as those who both led the buildup of what was AECOM Management Services and now Amentum.
Jill Bruning leads the engineering, science and technology group and joined AECOM upon that company's acquisition in 2014 of URS Corp., the transaction that transformed Management Services.
Karl Spinnenweber and Mark Whitney, respectively heads of critical missions and national security, were also senior leaders in the business when it was a part of AECOM.
More recently, Amentum hired another industry veteran with integration experience as Perspecta's former chief growth officer Sean Mullen was hired as executive vice president of business development.
Amentum Chief Financial Officer Charlie Mathis held the same role at Science Applications International Corp. in a four-year tenure that included the Engility Corp. and Unisys Federal integrations.
Now Amentum presents itself to the market as a $9 billion-annual revenue player with around 50,000 employees on all seven continents: numbers that give an early indication of how the company views scale as a necessity.
But those numbers alone do not fully capture how Amentum approaches that notion of scale and reach in a government services market that rewards it. This customer list on Amentum's website is also required reading to better understand that aspect of Amentum's thinking, which includes diverse service offerings as well.
As Heller pointed out, the government services industry over the last 10-to-20 years was replete with companies that specialized in certain client sets and capability areas.
What Amentum has created and evolved to is not unusual and helps show the maturation of the industry, Heller said.
"The customer expects their service providers to have the broad capabilities to support them on the end-to-end timeline of the procurement cycle," Heller said. "Starting with design, engineering, implementation, integration and then [operations and maintenance]."
For instance, take the requirements nearly all customers have regarding engineering and modernization services to upgrade vehicles and other platforms the government operates and needs continuous work on.
Heller said Amentum is focused on expanding what it can do for the research-and-development, design and engineering aspects before the implementation and O&M aspects come into play.
One example there is found in this potential five-year, $260 million task order booked during the spring to help the Homeland Security Department prototype and transition counter-unmanned system technologies.
But this is merely one example of a government mission where Amentum sees the opportunity to help a government customer inject innovation.
"There's so much that we can look at to improve throughput, improve the quality, improve safety of service delivery [by] utilizing technology," Heller said.
"Now we have those resources within our business because of our expanded design and engineering experience and focus, and it's giving us a stronger capability to bring that type of technology infusion into the service side."
Editor's note: A future episode of Project 38 will feature my full conversation with Heller that started by me asking why he accepted Amentum's offer for the job, more on the technology leg of its strategy, and the art and science of aligning the business with government customer priorities.