WT 360's Info Session: The largest Navy conference, banking, cyber, and figuring out JADC2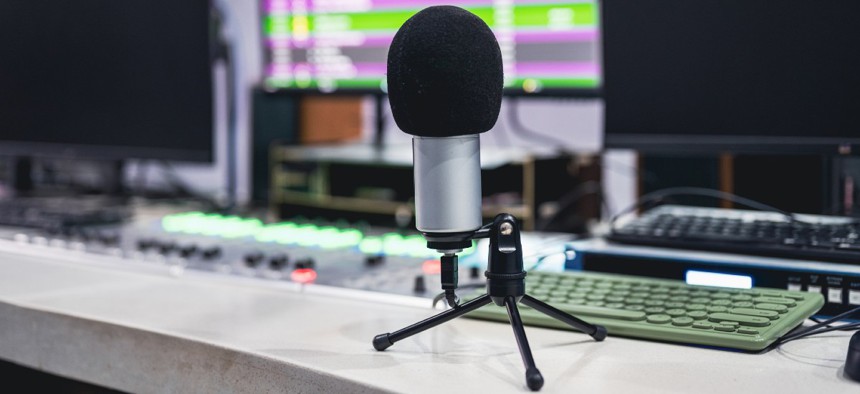 Lauren Williams and Marcus Weisgerber from our partner publication Defense One jump into the conversation to go over all things military, technology and budgets as they are always key watch items for companies.
Military matters lead the agenda for this latest in WT 360's series of Info Session episodes that bring together reporters from across the GovExec media team with our own Nick Wakeman and Ross Wilkers.
Lauren Williams and Marcus Weisgerber of our partner publication Defense One jump in to share what they heard and wrote about at Sea-Air-Space, a Navy-focused trade show and one of a handful of the defense industry's largest conventions. The topics there represent key areas of interest for government contractors.
The group also goes over the impacts of Silicon Valley Bank's collapse and other banking sector difficulties on the industry. Also up for debate are the emerging cybersecurity rules and practices for companies and where L3Harris Technologies' acquisition of Aerojet Rocketdyne stands. The JADC2 networking construct also gets discussed and how the military is moving on its integration of commercial cloud computing.
Click here and go to page three to see the Defense Department's rendering of the Joint All-Domain Command-and-Control vision. It is exactly as complicated as we said it was.