Author Archive
Lauren C. Williams
Senior Editor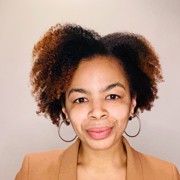 Lauren C. Williams is senior editor for Defense One. She previously covered defense technology and cybersecurity for FCW and Defense Systems. Before then, Williams has reported on several issues, including internet culture, national security, health care, politics and crime for various publications. She has a master's in journalism from the University of Maryland, College Park and a bachelor's in dietetics from the University of Delaware. She can be contacted at lwilliams@govexec.com or follow her on Twitter @lalaurenista.
Click here for previous articles by Williams.
Contracts
Within days, the Pentagon is expected to announce winners of its up-to-$9 billion tactical cloud effort.
Contracts
Just 1% of defense firms use DOD's free network-security services, its acting principal deputy chief information officer says.
Contracts
The Pentagon's IT agency also wants help wringing more performance out of its existing gear.
Companies
The Pentagon's IT agency has policy and culture ideas to encourage freer, more secure info-sharing.
Companies
A recent solicitation calls for soldier-centered networking and information technology that will link existing and prototype technologies together.
Companies
Federal policy is shifting to impose tighter cybersecurity requirements on government contractors and Congress appears poised to impose new standards throughout the private sector.
Contracts
The Corps wants commanders to start thinking about the role of information in waging war.
Contracts
The tactical autonomy-focused center will focus on key areas including human-machine teaming, trust and collaboration between platforms.
Contracts
The Defense Innovation Unit stands to get $81 million, double its requested budget, for fiscal 2023, under the House version of the National Defense Authorization Act.
Contracts
The chairman of the House Armed Services Committee, told reporters he was confident that defense budget limits could be increased beyond the White House's request.
Contracts
The Defense Department urged contracting officers to "be mindful" of the varying impacts of inflation and "limit the scope" of equity pay adjustment clauses, according to new guidance.
Contracts
The Cattle Drive effort, which was announced in 2020, aims to reduce duplicative systems, their data, and save money.
Contracts
The Defense Innovation Unit signed a memorandum of understanding with the General Services Administration to make it "easier for federal agencies to access innovative technology solutions" that have been successfully prototyped by DIU.
Contracts
How the service plans to use cloud computing — from boardrooms to the battlefield
Contracts
The Defense Department's tech innovation arm is expanding with a new midwest office.
Contracts
Army CIO Raj Iyer said he expects classified and unclassified migrations to wrap up by 2025.
Contracts
Deputy Defense Secretary Kathleen Hicks said the department has not received an "influx" of equitable adjustment requests.
Companies
The Defense Department is launching a study to assess how well companies can handle cyber self-assessments.
Companies
Sen. Jack Reed (D-R.I.), the chairman of the Senate Armed Services Committee, said cyber will continue to be a budget priority as it becomes "critical" on the battlefield.
Contracts
William LaPlante, who has been nominated to be the undersecretary of defense for acquisition and sustainment, indicated that he would review recent acquisition reforms and champion modern software practices if confirmed.