PROJECT 38: Our pick of the episodes worth a second listen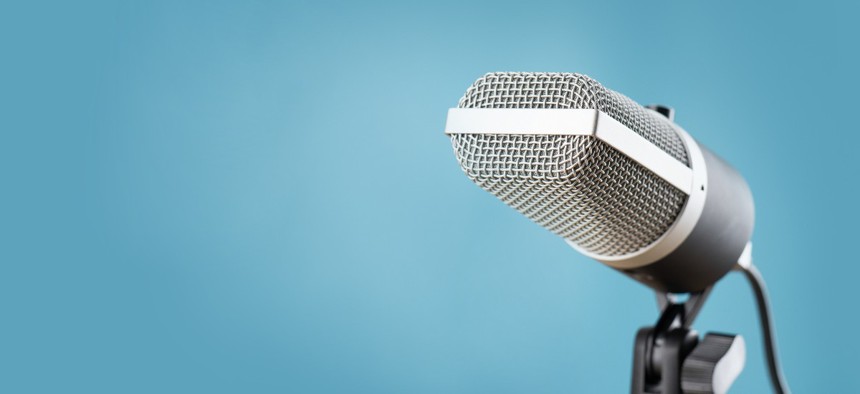 We produced nearly 50 episodes of our podcast in 2021. Here is a sampling of those that will offer insights and lessons of equal value in 2022 as they were when first released.
Washington Technology produced 49 episodes of the Project 38 podcast that features industry executives, market analyst and various GovCon experts as well as some of our colleagues.
Our mission remains talking to people who can explain and illuminate what is happening in the market and what it means for government contractors.
Like parents who love all their children equally, I hesitate to make this a list of "favorite" Project 38 podcasts. This isn't that. Our choices are not based on traffic or downloads but what follows are a list of episodes that deserve a repeat listen.
They offer insights and perspective that are as valuable today as they were when we first released the episodes.
For the record, I picked three and Senior Staff Writer Ross Wilkers picked three.
Getting prepped for GSA's largest contract restructuring
This was a guide to one of the federal government's largest-ever contract restructurings, so we brought in one of the market's leading GSA Schedule gurus to help us understand what's driving it and what companies should work on.
Was the SAIC-Unisys Federal deal worth it?
We sat down with one of the architects of the transaction. Bob Genter, president of SAIC's defense and civilian business, answered the "was it worth it?" question in a way that says not just a lot about SAIC, but also the market as a whole and how making acquisitions worth the effort takes work.
Can agencies force contractors to get the COVID-19 vaccine?
The COVID-19 vaccine mandate for federal contractors remains very much in a state of TBD in the courts, but the discussion remains relevant as some companies still have their own rules in place for employees and the entire industry will still have some sort of pandemic regulations to follow.
How small businesses can be M&A players too
Large companies and their acquisitions tend to dominate everyone's attention, but this episode was a good reminder that smaller businesses have an opportunity too. John Allen of Blue Investment Partners described what he looks for and why there is plenty of M&A action among that class of companies.
How to survive today's tech stressors
Many federal agencies are breaking up their technology adoption and deployment efforts into smaller chunks that means timelines shrink too, so that means federal systems integrators must be nimble and agile too. Everyone also has their eyes on the computer chip shortage that is impacting every industry and vertical in some way shape and form.
A pair of episodes ft. General Dynamics IT's leader Amy Gilliland
Why listening, mentorship and trust drive GDIT's success and Amy Gilliland on how people will drive GDIT's future.
These two episodes came out of one interview where GDIT President Amy Gilliland talked about the integration of CSRA, her management philosophy, and why people are dominate her to-do list. GDIT is not only one of the biggest companies in the market, but Gilliland offers a class of sorts about being an executive and a leader in a market permanently changed by the COVID 19 pandemic.
If this group of episodes don't strike a chord, take scroll down through our podcast portal page. I know you'll find something you like.