Protests could delay Polaris awards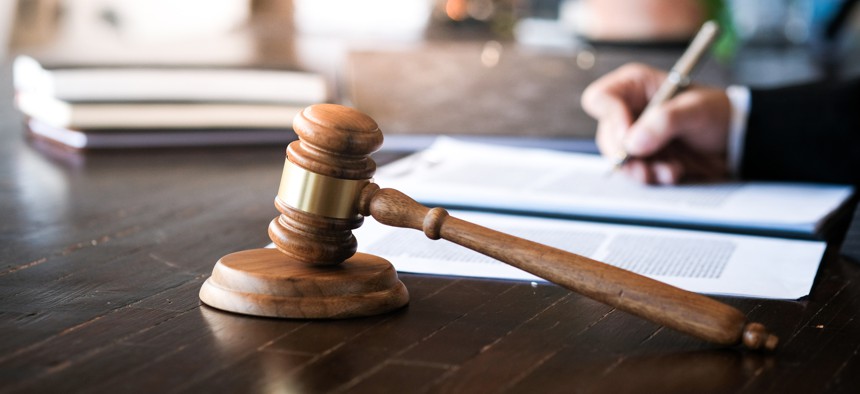 The small business IT contract faces challenges to how bidders can revise their proposals to update their past performance and experience examples.
The General Services Administration's Polaris contract vehicle for small businesses faces a pair of protests that could delay awards until closer to the start of spring in 2024.
Absolute Strategic Technologies and Akima both are challenging terms of the solicitation that limit how companies can revise their proposals when the agency asks for revisions.
Akima filed its protest on Oct. 31, arguing that only mentor-protégé firms would be allowed to revise their experience examples. Absolute's protest came in on Nov. 7, the day revised proposals were due for the IT solutions and services vehicle.
Both companies see broader issues and are arguing that GSA will not let bidders update their past performance and experience information. Absolute says GSA is being unreasonable.
Right now, the two protests are being handled separately and have not been combined into a single case. That means that a ruling on Akima's protest will come out by Feb. 8 and the Absolute decision by Feb. 15.
Of course, there is the possibility that GSA may take a corrective action to try and resolve the protests. GSA has 30 days to file a response to the protests with GAO. It is common practice that a corrective action happens shortly before that 30-day window closes or shortly thereafter.
Polaris has followed a rocky road since GSA cancelled the Alliant 2 Small Business vehicle in 2020 and started working on the replacement that has become Polaris.
In September 2022, GSA released the final Polaris solicitation and protests by several companies have followed. Many of those protesters attacked the self-scoring methodology.
One case when to the U.S. Court of Federal Claims, which told GSA it had to rework the methodology.
Even when these pre-award protests get resolved, Polaris will not be entirely in the clear.
There is another window for potential protests after awards are made next year. Unless GSA gives everyone a position on the contract, we'll likely see more protests then.