Veterans Affairs makes awards on $60B IT vehicle recompete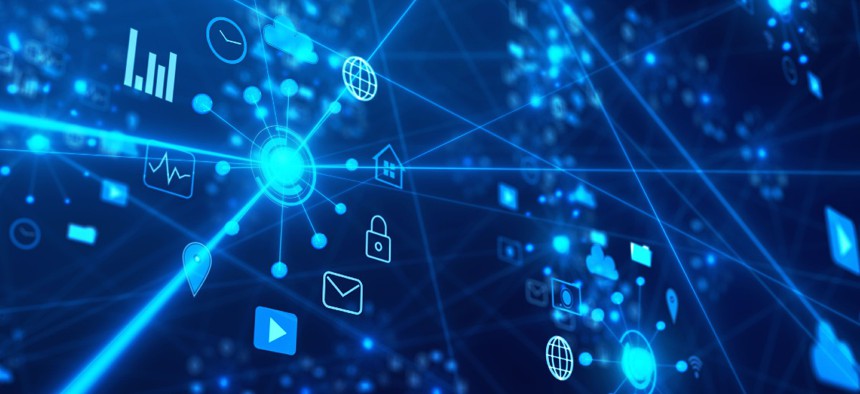 Against the dueling backdrops of anticipation and protests in court, the Veterans Affairs Department has made awards for the next iteration of its go-to contract vehicle for acquiring IT solutions and services.
VA on Tuesday revealed its selections of 30 companies for the potential 10-year, $60.7 billion Transformation Twenty-One Total Technology Next Generation 2 vehicle. The new contract will have an initial base ordering period of five years, followed by one five-year option period
T4NG2 is the aptly named successor to T4NG, which opened for business in 2016 and whose ordering period ends in March 2026. The current iteration has a $22.3 billion ceiling with about 64% of that obligated by VA to-date, according to GovTribe data.
Regarding that timeline and spending pattern: VA has said its plan is to phase out new task orders under the original T4NG contracts once its ceiling is reached. The department anticipates that to happen before the scheduled expiration, but the original T4NG iteration will technically run congruently with its successor.
It is worth noting that T4NG's largest incumbent will continue on the new vehicle and already took VA to court over how the department was conducting the recompete.
Booz Allen and the Liberty IT Solutions business it acquired in 2021 have together received just north of one-third of T4NG's total obligations, or approximately $4 billion of the spend.
In its protest to the U.S. Court of Federal Claims, Booz Allen Hamilton challenged how VA was evaluating proposals through a self-scoring method and alleged the criteria was showing unfair favoritism toward mentor-protégé joint ventures.
That protest appears moot now that Booz Allen was selected for an award on T4NG2. The judge overseeing that case issued a stay on Oct. 15, a move that coincided with VA's own public notice of awards being imminent.
GovCIO and VCH Partners represent the other two protesters that also went to court with their complaints, and are on the final list of awardees for T4NG2.
GovCIO is the third-largest recipient of obligations on the current contract at 7.5% of the spend, or approximately $1 billion in total. VCH Partners will be a newcomer to T4NG2.
The number of companies who submitted bids for T4NG2 is not known at the time of publication. But it is safe to assume that number is much greater than 30 and those who were not chosen for an award will consider filing protests.
In any event, the full list of T4NG2 awardees is below:
1Tech joint venture
A2E Digital Solutions
Alpha Communications Services
ATL-NG
Booz Allen Hamilton
Canopy Health
Clear Vantage Point Solutions
Cognosante
Credence Management Solutions
Deloitte Consulting
Digipathy
Dynamic Government Resources 2
ECS Federal
Galapagos-IntelliDyne Solutions
GovCIO
H2 Technology Group
JTech
ManTech
NxG Solutions
Optimal Link
RP and Partners
Science Applications International Corp.
SCIO joint venture
Sierra7
SiloDynamics
Starlo Innovation
T4 Designs
VCH Partners
Veterans EZ Info
Zetta Solutions