Awards for $60B Veterans Affairs IT vehicle look imminent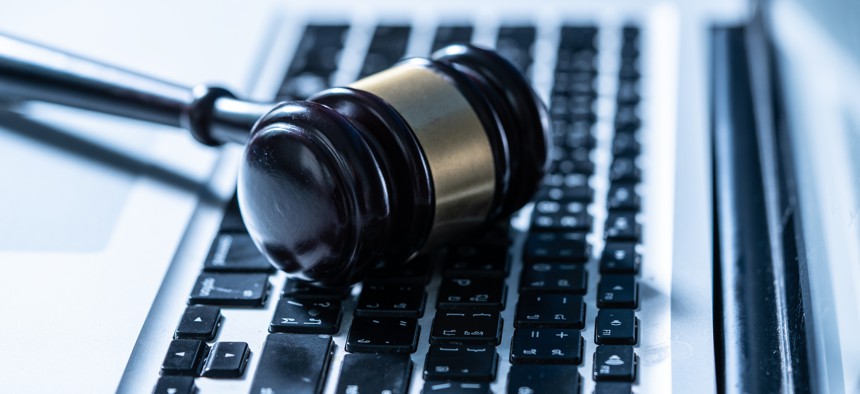 VA sounds confident enough to give a timeline for when it will make selections for the T4NG2 contract, even as one protest remains active in the courts.
In a one sentence notice, the Veterans Affairs Department has announced its plan to make awards for the recompete of a $60 billion IT services contract vehicle within the next few weeks.
By the end of October or early in November to be exact is the goal, VA said in a Sam.gov posting Friday.
The Transformation Twenty-one Total Technology Next Generation 2 contract is the next iteration of T4NG, which is VA's main vehicle for buying the services it needs to run its systems as well as modernize those systems.
VA plans to make 30 awards, with half of those reserved for veteran-owned small businesses and the remainder will be competed as full-and-open.
One question still lingering is the status of Booz Allen Hamilton's protest at the U.S. Court of Federal Claims.
Much of the filings are still under seal, but we do know that the judge issued a stay on Oct. 15. It isn't clear what the stay covers. Stays generally are an order to stop something from happening.
But if VA plans to make awards in the next couple weeks, the stay likely isn't to stop that from happening. Attempts to get clarification from attorneys representing Booz Allen have been unsuccessful.
It is worth noting that Booz Allen is the largest prime contractor under the current T4NG iteration that opened for business in 2016.
Booz Allen has received approximately $2.9 billion in task order spend, according to GovTribe data. That translates to about 20% of VA's total $14 billion in obligations against T4NG.
Booz Allen also acquired Liberty IT Solutions in 2021 and the latter company has received $2.1 billion in task order spend.
In its filing at the court, Booz Allen objected to VA's evaluation criteria and claimed that didn't allow the department to draw meaningful distinctions between bidders.
VA uses the T4NG program for a whole host of IT requirements to include program management, strategy, enterprise architecture, software engineering, operations, maintenance and training.
The new version will have a $60 billion ceiling and a potential 10-year period of performance, beginning with a five-year base and one option for five additional years.
Like the current iteration, T4NG2 will have an on-ramp process in later years to keep offerings and competition fresh.