SAIC's $1.3B Treasury cloud win is now official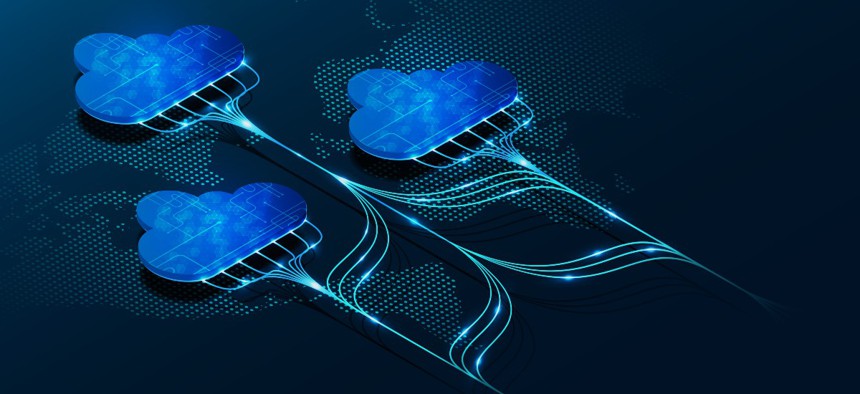 Science Applications International Corp. can now move ahead on a seven-year, $1.3 billion cloud computing services contract with the Treasury Department it was originally awarded in March.
SAIC did have to wait three months to celebrate its win of this contract. Leidos and Booz Allen Hamilton subsequently protested the Treasury's choice of SAIC, but the Government Accountability Office that adjudicates bid protests denied those challenges on Tuesday.
GAO's decisions are sealed for the time being, but its denial of those protests cleared the way for SAIC to announce its booking of the contract, called T-Cloud, on Thursday.
SAIC will act as the lead broker for Treasury to acquire cloud services provided by the major hyperscale providers such as Amazon Web Services, Google, IBM, Microsoft and Oracle. Treasury is essentially looking to adopt a multi-cloud environment as part of its larger digital transformation agenda.
"T-Cloud will enable the Treasury Department to rapidly and securely adopt a modern, flexible and cost-effective approach to utilizing and consuming data in the cloud," Bob Genter, president of SAIC's defense and civilian sector, said in a release.
Reston, Virginia-headquartered SAIC will be responsible for delivering a shared service cloud infrastructure model that can fulfill Treasury's requirements for enterprise-wide efficiencies in access, contracting and security.
Other domains of work for T-Cloud include business operations, technical, security, network, service desk, subject matter expert support and transition services.
For SAIC, its booking of this contract falls within a cornerstone of the company's strategy it calls "Growth and Technological Accelerants." Also called GTA in the shorthand, those areas including cloud are key to the current three-year outlook SAIC laid out for investors in April.
Attorneys for Leidos and Booz Allen will work with GAO on what details will be available in the public version of the latter's decision to deny the protests. We are watching for that decision to be released.