SAIC captures $1.3B Treasury cloud prize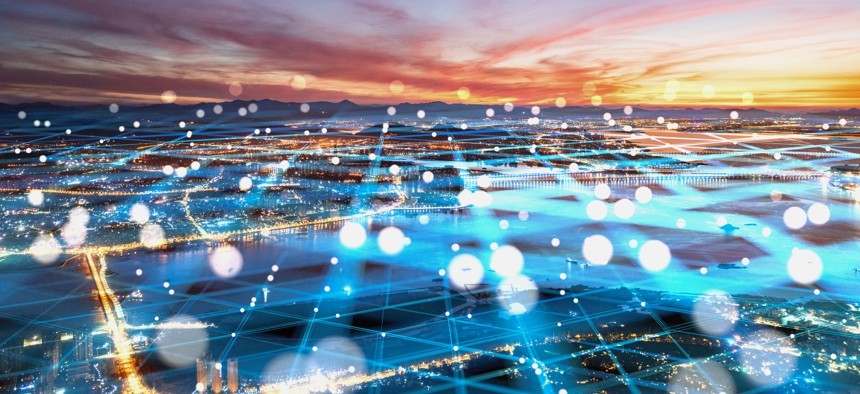 This blanket purchase agreement is the Treasury Department's way to consolidate how it manages cloud computing operations.
Science Applications International Corp. has captured a major prize – a $1.3 billion blanket purchase agreement for cloud computing services to the Treasury Department.
Treasury awarded the seven-year pact on Tuesday through the General Services Administration's Schedules program, according to the Federal Procurement Data System.
Known as TCloud, the BPA is available across the entire Treasury Department to procure cloud products and services. Treasury developed the contract to have a single point for managing various cloud initiatives going on across the department.
Treasury used the General Services Administration's eBuy platform to run the competition, so a lot of details are not publicly available. Our sibling publication NextGov reported on the early stages of the contract in 2021, when Treasury was still conducting market research on its acquisition approach.
At that time, Treasury described a need to manage multiple cloud service providers as well as its own in-house IT infrastructure. TCloud will be the vehicle through which Treasury components and headquarters would order cloud services and the requisite support.
The agency bundled several contracts to create TCloud, according to GovTribe data. Among Treasury's objectives for the BPA is access to multiple cloud hosting providers and support for business operations support, program management and risk management services.
The FPDS posting did not include any information on other bidders or the total number of bidders. But sources indicate at least one other company pursued the contract.
We'll track the Government Accountability Office's protest docket over the next few weeks to see if any other companies decide to challenge the award.