GSA launches recompete of OASIS professional services vehicle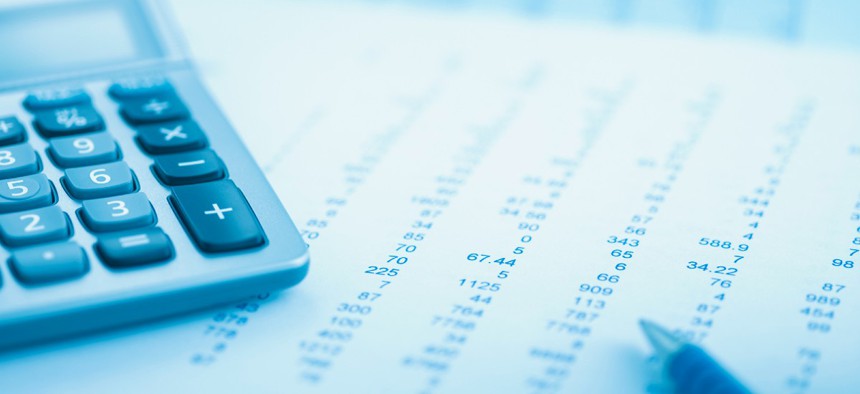 This cornerstone governmentwide contract vehicle with a "plus" symbol in its name is now ready for industry to start developing their bids.
After months of anticipation, a final solicitation for the recompete of one of the federal government's flagship contract vehicles is now live.
The General Services Administration is also giving industry a wide runway to learn more about and put together their bids for the governmentwide OASIS+ professional services vehicle.
Bids are due by 4 p.m. Eastern time on Sept. 13 and GSA will accept questions regarding the final request for proposals through July 6, the agency said Thursday. The period of performance is a five-year base and a five-year option.
Like the current version of OASIS, this new one with the "plus" symbol in is a multiple-award vehicle for agencies to acquire complex non-IT services and solutions. 
Also like the original, the new OASIS+ will not have a formalized ceiling value and GSA is not limiting the number of awards it will make.
The domains of work for OASIS+ include management and advisory, technical and engineering, research-and-development, intelligence services, enterprise solutions, the environment, facilities and logistics.
Companies may qualify for more than one domain out of those eight and will be evaluated via self-scoring submissions.
But price will be a factor for OASIS+ bids however in light of a federal judge's ruling in May regarding how GSA's Polaris IT solutions vehicle for small businesses. GSA originally did not plan to have price as an evaluation factor for OASIS+, but evidently interpreted that judge's ruling as indicating it should.
In a second major departure from the current contract, OASIS+ will have multiple tracks for small businesses in addition to the unrestricted track that all companies regardless of size can bid for. One small business set-aside track is of the general variety that all SBs can pursue.
The other four tracks are geared toward companies with these socio-economic designations:
GSA awarded the first iteration of OASIS in 2014 across a full-and-open track with an original expected $60 billion ceiling value and one reserved for small businesses that today has a maximum value of $47 billion. OASIS' full-and-open track has since seen its expected ceiling raised to around $77 billion in order to have enough runway until the new vehicle is in place.
The Army has been the biggest user of OASIS' unrestricted track with approximately $14 billion in obligations with the Air Force holding that distinction for the small business portion at $14 billion as well, according to GovTribe data.
Small business bidders of OASIS+ have some attention items regarding how they can pursue the vehicle through mentor-protege joint ventures, which have been a focal point of controversy and debate for the National Institutes of Health's CIO-SP4 IT contract vehicle in particular and many others.
Mentor-protege joint ventures may submit a minimum of one relevant qualifying project from the protege or the venture.
Qualifying projects and federal experience projects submitted in the name of the protege only have to meet or exceed half of the minimum average annual value. Work under Other Transaction Authority agreements is also allowable.
(Editor's note: This article has been updated to correctly describe the value of the OASIS contract.)