GSA plans more domains, small business spots for OASIS recompete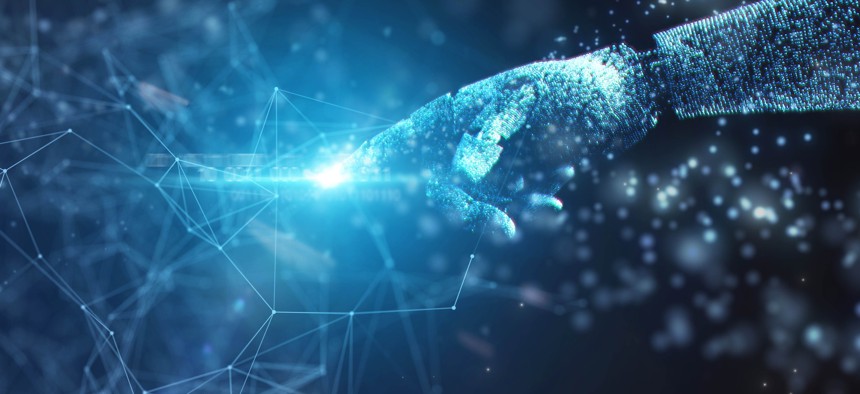 The General Services Administration is giving industry more details on its approach for awarding this professional services contract vehicle's next iteration.
The General Services Administration unveiled a first draft solicitation for the recompete of the governmentwide OASIS professional services vehicle on Tuesday, giving industry more details on what the plan for this acquisition is.
OASIS+ is the name for this new iteration of this vehicle. The plus sign could refer to several things that are new about the vehicle, namely the structure of small business awards and the number of service domains.
GSA is aiming to expand the number small business opportunities by awarding set-aside positions for specific socioeconomic categories: general SB, woman-owned, 8(a), service-disabled veteran-owned and HUBZone (historically underutilized business zone)
Of course, there will be the unrestricted track. Comments on the draft request for proposals are due Dec. 31.
This first draft does not indicate a target number of awards, but GSA said it is not placing a limit on the number of final awards it will make. OASIS currently has hundreds of contractors. The new OASIS+ does not have a maximum value for the individual master contracts or task orders.
OASIS+ also will have seven service domains when it launches. GSA is leaving open the possibility of adding domains over the course of the 10-year vehicle as needs in the market change.
The seven domains are:
Management and advisory
Technical and engineering
Research and development
Intelligence Services
Enterprise solutions (only on unrestricted contracts)
Environmental services
Facilities
Logistics
That is a change from the current OASIS contract, which had six pools built around different NAICS codes. GSA explains in its cover letter that a change in acquisition rules didn't allow the agency to assign multiple NAICS codes to each pool.
GSA will instead award the master contract under one NAICS code that represents each awardee's primary industry. Companies may end up with multiple NAICS codes in each domain, but individual awardees will only have one NAICS code in that domain.
Down at the task order level, GSA will use the NAICS code that represents the preponderance of work expected to be performed.
Like other large multiple-award vehicles, GSA will use a self-scoring methodology in the evaluation process. Companies must pass a threshold to be considered for an award.
The self-scoring evaluation approach has caused problems for the National Institutes of Health's IT acquisition organization in its attempt to award the CIO-SP4 IT solutions vehicle.
Protesters are claiming the self-scoring threshold is arbitrary, in that NIH's IT Acquisition and Assessment Center did not tell companies a specific threshold ahead of time.
For OASIS+, GSA has set a level that companies must attain to continue on.
GSA has set 36 points or "claimed credits" out of 50. Each domain has a separate matrix for each domain, so companies must hit the 36-credit threshold in all of them to move on.
The announced threshold also reinforces GSA's position that it will not limit the number of OASIS+ awards.
Bidders can submit credits across 12 areas covering past performance, management systems, experience and other factors.
Even with the self-scoring, bidders have to submit documentation backing up how they scored themselves so GSA can verify them.
GSA will use what it calls the OASIS+ Symphony Portal for proposal submissions, evaluations and contract management. GSA will provide training for contractors on how to use the portal and more information will come out at a later date.
With the release of the draft, GSA also created a survey link as another tool to collect feedback from industry.