DOD gives $20B boost to tech research contract ceiling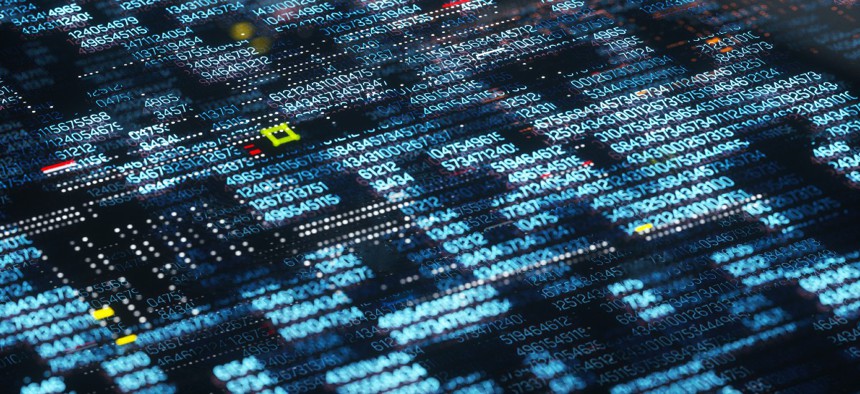 The Defense Department made the move ahead of its plan to conduct an on-ramp in search of more companies to join the vehicle.
The Defense Department has added $20 billion to the ceiling of a contract vehicle for technology research-and-development services as DOD gets ready to open the program for more companies.
The Information Analysis Center Multiple-Award Contract — or IAC-MAC — vehicle has an overall ceiling value of $48 billion, with the same expiration date of September 2027, the Pentagon said in its Wednesday awards digest.
DOD first awarded IAC-MAC in 2018 across three pools of work in support of the Defense Technical Information Center, a field activity responsible for the preservation and distribution of research information related to military technology.
DTIC also manages the Information Analysis Center network that provides technical analysis and data support to the service branches, combatant commands, DOD agencies and senior Pentagon civilian leadership.
In the meantime, DTIC is preparing to conduct an on-ramp process for additional companies to potentially join the vehicle. DTIC's plan is to begin the on-ramp within the next three months, according to a May contracting notice that hinted at the ceiling raise.
Companies currently on the IAC-MAC vehicle are as follows:
Adams Communications & Engineering Technology
Agile Innovative Solutions joint venture
Amentum
BAE Systems
Barbaricum
Battelle
Booz Allen Hamilton
CACI International
Data Systems Analysts
Delta Constellation Group Joint Venture
Georgia Tech Applied Research Corp.
HII (which acquired original awardee Alion Science and Technology in 2021)
KBR (which acquired original awardee Centauri in 2020)
Leidos
ManTech
MRIGlobal
Naval Systems
RTX (formerly known as Raytheon Technologies)
Science Applications International Corp.
Serco Group's U.S. subsidiary
Sonalysts
Southwest Research Institute
Systems Planning and Analysis-Envisioneering joint venture
Varen Technologies
DOD agencies have placed approximately $5.5 billion in task order obligations against the vehicle to-date, according to GovTribe data. HII, Booz Allen Hamilton, KBR and the ManTech TSG-2 joint venture have been the top four recipients of that spend.