Maximus wins $6.6B CMS citizen contact center rebid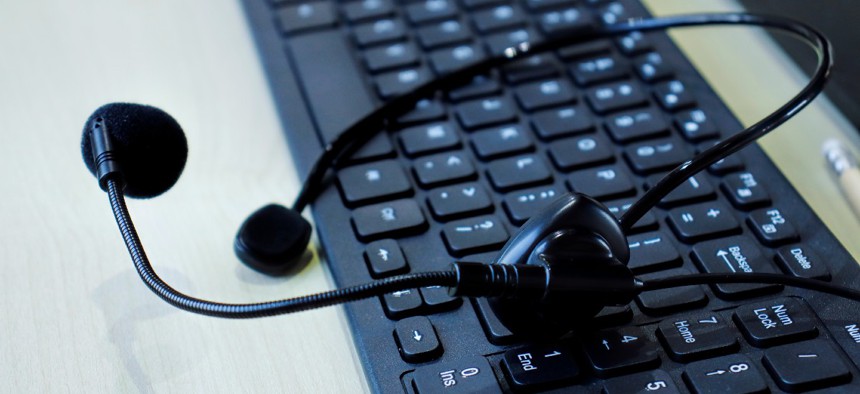 Maximus has won a potential 10-year, $6.6 billion contract that extends its role as the lead operator of citizen contact centers for the Centers for Medicare and Medicaid Services.
Reston, Virginia-headquartered Maximus will continue to work with CMS on handling customer questions about health insurance plans listed on the federally-run marketplace and their Medicare benefits, both the agency and company said Thursday.
The new Contact Center Operations contract covers the management of at least 35 million inbound inquiries per year from customers related to the Health Insurance Marketplace, 1-800-Medicare and other CMS programs.
Examples of contact channels include telephone, postal mail, email, TDD/TYY teletype services for the hard-of-hearing, fax and web chat to enable round-the-clock customer service.
CMS received nine proposals for the contract including the bid from Maximus, according to Federal Procurement Data System records. Proposals were due in July 2021, after which CMS has been evaluating them and conducting discussions with bidders.
For Maximus, the win of this recompete keeps a program inherited in 2018 through the acquisition of the former General Dynamics contact center business for approximately $400 million. Maximus worked as a subcontractor to General Dynamics for nearly 10 years before that transaction.
"Over the years, CMS has shaped this program to become the trusted source of information and assistance for Americans seeking to better understand their healthcare benefits," Maximus CEO Bruce Caswell said in a release Thursday. "Going forward, this contract will allow our employees to continue providing the best customer experience to the American public."
The new contract has one initial base year followed by up to nine individual option years. At least 15 percent of the total contract value must be subcontracted to small businesses.