GD divests call center biz to Maximus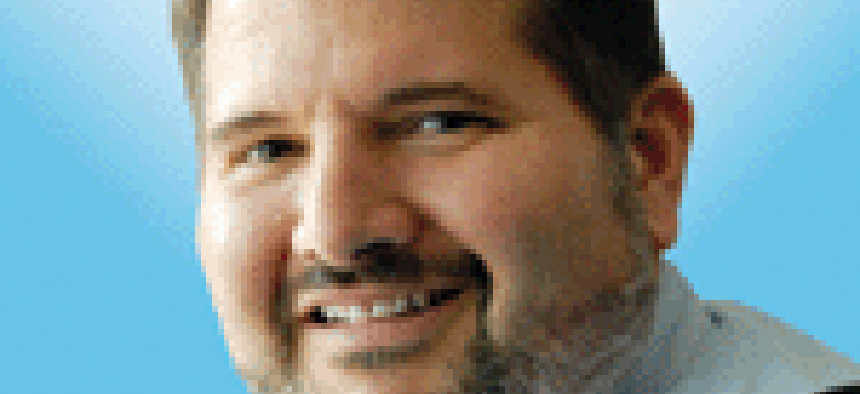 In a $400 million cash deal, Maximus is buying General Dynamics call center business to create the leading provider in the federal market.
A bit of portfolio shaping by General Dynamics created a significant opportunity for Maximus Corp. which is spending $400 million in cash to buy GD's citizen contact and call center business.
The deal means that Maximus is picking up about $670 million in new revenue, which will push its federal business over the $1 billion mark. Overall, the company had $2.4 billion in revenue in 2017, including work in the state and local, international and commercial markets.
And GD's IT services arm is exiting the call center business it first entered when it acquired Vangent in 2011. GD also picked up more call center work when it acquired CSRA earlier this year.
"This is really a great fit for our business," Thomas Romeo, general manager of Maximus' federal services business, told me. "We have over 100 citizen contact and call center customers in the state and federal markets. We know how to do this work."
The majority of that business is in the state and local market, he said, but the addition of the GDIT business adds scale to what they are doing in the federal market.
"This gives us scale and will drive down our costs and make us more competitive," Romeo said.
The acquisition also brings to Maximus a GD technology platform for call centers. The platform is an integrated set of various commercial products that are used to manage call center operations, including routing calls, managing scripts, recording calls, and overall management.
While Maximus has its own platform, the GD platform is FedRAMP certified, an important qualification in the federal market, Romeo said.
Maximus also has been working on machine learning and artificial intelligence capabilities that Romeo said will be integrated into the GDIT platform.
The acquisition is expected to close in mid-November and includes the transitioning of 10,000 GDIT employees to Maximus.
Romeo declined to talk about specific contracts that the acquisition will bring but GDIT recently won a call center contract with FEMA to stand up a call center in response to Hurricane Florence.
Romeo said that is an example of a contract that calls for a quick ramp up and draw down the need eases. The FEMA contract is for six months and is worth $263.5 million.
There also are longer term call center contracts. "Think about any civilian agency that you might need to call for information and service," Romeo said, citing examples of the IRS, Social Security and Veterans Affairs as agencies with continuous call center needs.
When the deal closes, Romeo said he believes Maximus will be the leading provider of call center services in the federal market.
General Dynamics officials didn't respond to a request for comment but it isn't hard to speculate on why they would divest this business.
With the acquisition of CSRA, GDIT is now in a much more IT and mission focused business where the demand is growing for IT modernization services. The call center work really is more about business process outsourcing, which is Maximus' focus.
"A lot of what we do is business process driven," Romeo said.
Examples including managing Medicare's benefits appeals process and student loan counseling for the Federal Student Loan program.
"We use a lot of technology but it really is to drive the business process," Romeo said.
General Dynamics apparently was shopping the business. Romeo said an investment banker brought the deal to the company. He said he didn't know if there were other suitors, but he imagined there were other interested buyers.
The work coming with the acquisition is primarily done under cost reimbursable contracts, with margins in the mid-single digit range, according to a Maximus release.
It'll be interesting to see if Maximus tries to convert these to higher margin fixed price and outcome-based contracts as the work comes up for recompetes.
"That will be up to the customer," Romeo said.
At the end of its 2017 fiscal year, 42 percent of the company's contracts were performance-based, 35 percent were cost-plus, 18 percent were fixed price and 5 percent were time and material.
But even the contracts remain as cost-plus, Maximus will benefit as Romeo said earlier, because the added scale will drive down costs and make the business more competitive.
The first order of business after the deal closes is ensuring that customers and citizens calling into the centers see no difference.
"We don't want to see any mishaps," Romeo said. "Citizens won't see any changes in the way the services are delivered."