How powerful is diversity in the government market?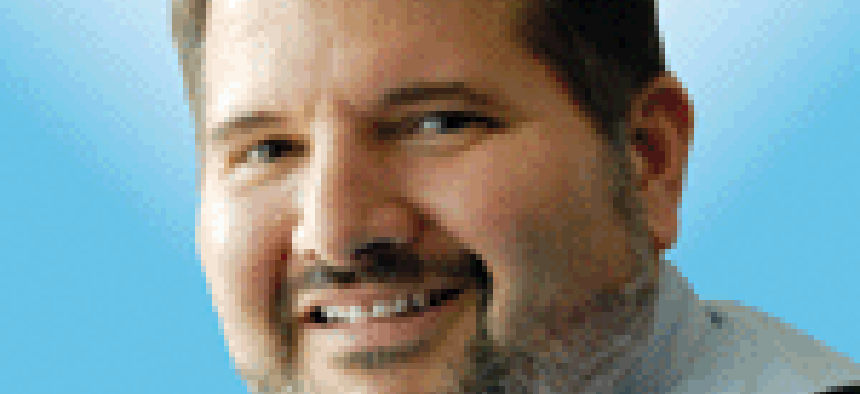 The government market is dominated by middle-aged white guys, but is anyone paying attention to how diversity can supercharge innovation?
Back in the olden days when Washington Technology was a print magazine published 24 times a year, our art department had an expression for the photos that accompanied our articles: MAWGs.
It was an acronym for "Middle Aged White Guys" because so many of the photos were of, well, middle-aged white men. We saw the same thing at our events – a sea of men wearing dark suits.
It is an exaggeration to say that there are only old white guys (myself included) in the federal market. We can all think of exceptions. But it is an exaggeration that speaks a certain truth. I think nearly any woman, racial minority or member of the LGBT community can tell stories of where they were the only member of their group in the room. And I'm sure the stories will include many times when their voices were ignored and not heard and the extra effort that had to be made to make the MAWGs in the room listen.
Of course, we have seen improvement. In fact two, and soon three, of the largest defense contractors in the country, if not the world, are led by women.
And there is a lot of research that says that companies with more than two women on their boards of directors perform better than companies with no women.
But what about below that level where solutions are being created to solve problems?
Adam Galinsky is the chair of the management division at Columbia Business School and his research has shown a link between increased creativity and forming significant connections with people from other cultures. The deeper the connection, the greater the increase in creativity.
Galinsky also was featured this summer on the NPR podcast, the Hidden Brain, in an episode called the Edge Effect.
Today's government customers demand innovation and companies are constantly looking for ways to differentiate themselves from competitors by touting their innovations.
So I'm curious, is anyone looking at the composition of the teams tackling these tough customer challenges facing their customers?
Has anyone noticed differences in creativity between a team of white male software developers and a team that also includes women and other minorities or cultural background?
There also are potential differences beyond gender and race. If your customer is the Army, do you build a team with just people with Army experience or do you include people who have worked on solutions for other organizations?
I'm also curious if any companies make a conscious effort to make their teams more diverse beyond believing it is the moral thing to do? Are you doing it because you believe diverse teams build better solutions?
I'm inviting you to share your stories with me. I would love to find three or four solid examples of success tied to diversity. I'm not sure yet how I'll present them, but let's find them first and we'll figure the presentation part out later.
So that is your assignment: Tell me stories about the power of diversity.