DOD's gameplan for some inflation relief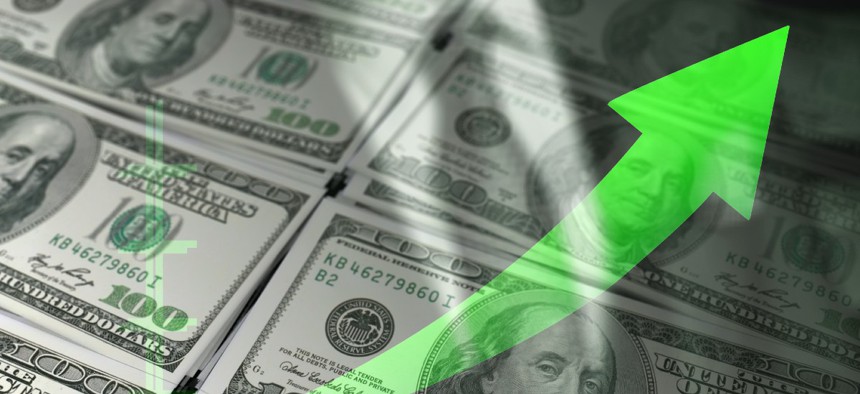 A new memo from the Pentagon's pricing chief gives contracting officers a framework on how to help companies deal with the higher costs of everything.
The Defense Department is showing slightly more willingness to giving some inflation relief to companies working under firm-fixed-price contracts after hearing from acquisition executives across DOD on today's operating environment.
DOD contracting officers had little if any direction on how to work with contractors on navigating the effects of inflation prior to this memo sent Friday from Pentagon pricing chief John Tenaglia.
Now the plan is for DOD to consider upward adjustments to contract prices based on current economic conditions where there are "extraordinary circumstances," from which the accommodation can be in the "form of schedule relief or otherwise amending contractual requirements."
Firm-fixed-price contracts put substantially all of the financial risk-reward aspects on the company performing the work, which by its nature means businesses have to adjust to economic conditions all on their own.
Inflation is not the only macroeconomic headwind looming over the government market given the continued shortages of both people and parts, which present challenges to a sector with this unique fabric: rigid contracts with a single customer that has enormous buying power.
Tenaglia wrote that his office heard from acquisition leaders across DOD on how inflation is affecting company performance under fixed-price contracts.
Inflation's "acute impacts on small business and other suppliers" are one set of circumstances all parties to a contract could consider, Tenaglia wrote.
The secretaries of the armed services have authority under federal acquisition laws and regulations to afford contractual relief that can include upward adjustments to an existing contract. Each request for relief must be into Tenaglia's office within 10 days, he wrote.
Contractors also have their own burden of proof when seeking inflation relief.
This analysis from the government contracts team at law firm Wiley Rein says that information sought by contracting officers can include how any proposed adjustment was determined, the impact on profits of an approval or denial of the adjustment, relevant financial statements and contemporaneous evidence.
Contracting officers can also speak to those who have knowledge of the inflationary impact and get an explanation of steps taken to reduce the loss and keep the claim to a minimum, the Wiley Rein team writes.
All three of the main trade associations representing government contractors are voicing their concern over inflation and have asked Congress to include relief in the next defense appropriations bill for federal fiscal year 2023.
But a letter to congressional appropriators those associations sent Monday acknowledging a stop-gap funding measure to keep the government open is more likely.
The letter from the Aerospace Industries Association, National Defense Industrial Association and Professional Services Council presents these numbers to consider: funding at fiscal 2022 levels costs the service branches around $6 billion per month in lost capabilities and is 9% below the level needed to maintain DOD's buying power.