How inflation & supply chain problems hang over federal spending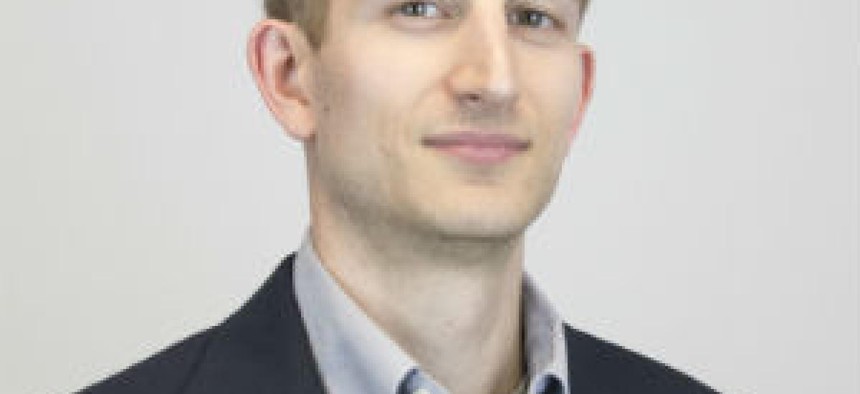 Around this time last year, Pfizer told the world of its initial success in developing a vaccine to prevent or reduce the severity of COVID-19 in those not already infected.
Yet the world has not entirely snapped back to how things were before the pandemic even with Moderna and Johnson & Johnson also having their vaccines available to the public.
Global economies are doing okay but not all the way back with relief spending still ongoing, inflation is a reality, supply chains and labor forces are all disrupted, and the world's security environment remains tense.
Item number two of inflation is especially a "big problem on everyone's plate" even if some of it is not entirely bad, according to a presentation Monday at the Professional Services Council's annual Vision Forecast conference held virtually this year.
But assumptions by the Defense Department and other government agencies that underestimate inflation could eat into their buying power, added PSC Vision Volunteer and macroeconomics session presenter Lou Crenshaw.
Crenshaw said DOD assumed an overall inflation rate of 2.2 percent, which is 0.2 points above the Federal Reserve's long-term target. By comparison: the Consumer Price Index reading that measures annual rates of inflation measured at 6.2 percent for the 12 month-period ended in October.
Two clear areas of spending Crenshaw called out as directly affected by inflation were fuel and health care, or those that see the quickest increases in costs. DOD's assumed fuel inflation rate is at 10 percent and health care at 3.7 percent, according to the presentation.
Energy alone in the third quarter saw a rate of 25 percent and that carries potential knock-on implications.
"What that means is there's going to be a disconnect between how much they thought they were going to spend on fuel and energy, and how much they're really going to spend on fuel and energy," said Crenshaw, a retired Navy vice admiral.
"Since those numbers weren't really baked into the budget, we're basically are going to see a hit on some of the procurement accounts, maybe the personnel accounts, in order to keep the operational accounts funded for fuel."
Or in other words: DOD's priority is to operate the force, so they will pull funds from other accounts to support operations and maintenance functions such as fuel. Research-and-development money could also be moved for that purpose, not just procurement.
DOD is not alone in that potential decision process. Civilian agencies that also have energy accounts may have to make a similar call on how they move money to pay for fuel.
Perhaps no intertwined macroeconomic issue has been as well-documented as what is going on in supply chains and in the workforces that support them.
Not only are there not enough materials to go around that are in turn getting more expensive, but the people needed to run those supply chains optimally are short in numbers too.
A lack of truck drivers and those that unload the trucks, plus the container ships looking for somewhere to dock are among the impacts being felt everywhere. All of which add up to a "wicked problem" as Crenshaw put it.
"When you hear the politicians talk about fixing the supply chain, there's a whole host of issues that have to happen here," Crenshaw said.
One of those issues needing to be solved is people returning to the numbers of jobs being created, Crenshaw added. People are not taking those jobs and a continuation of that could lead to another problem called stagflation, according to Crenshaw.
"Tackling that (supply chain) problem will do a lot of things: fix the jobs problem, begin to get the inflation under control, get the energy costs leveled out and hopefully will increase the availability of industrial workers," Crenshaw said. "That is the root of many issues."
Now on the matter of what Congress could do regarding the passage of a federal budget and what the top line numbers look like.
PSC President and CEO David Berteau already said in mid-November he sees a series of short-term, stop-gap funding measures to keep the government open "as far as the eye can see."
Consider too this statement from Crenshaw on the budget environment.
"I'm not sure the topline is all that relevant anymore when you consider the fact that we've poured in trillions and trillions of dollars over the last year-and-a-half or so into the economy, all above and beyond the normal budget process.
"It's hard to believe that the top line really has as much impact because agencies have lots of money to spend outside the budget."