DHA awards $10B military medical research contract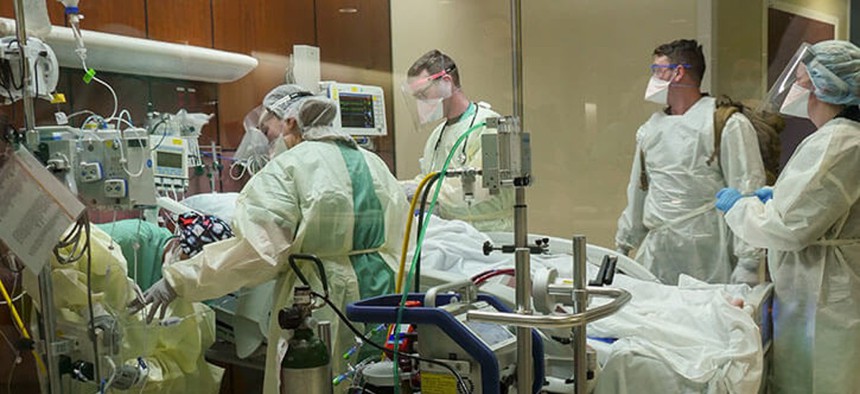 Fifty-six companies will work with the agency to translate findings and innovations into medical practices for combat casualty care.
The Defense Health Agency has awarded 56 positions on a potential 10-year, $10 billion contract vehicle for acquiring technology and professional services in support of military medical research-and-development programs.
DHA received proposals from 61 companies for this fourth iteration of its Omnibus Military Medical Research and Development vehicle, the Defense Department said in its Monday awards digest.
Those firms submitted a total of 126 proposals for consideration across four market areas: R&D, R&D support services, regulatory processes, and translational science support and services. Translational science support is the process for taking discoveries in the lab and turning them into solutions that can be applied to patients.
Click here for the full awardee list, which does not indicate which segment each company was selected for. Winners will compete for task orders to perform work across the segments.
DHA's goal for the Omnibus initiative is to transition findings and innovations from the R&D phase into medical practice to better delivery combat casualty care for patients suffering an injury or illness.
Omnibus 4 represents a significant expansion from the prior iteration, which had seven companies that were awarded their seats in 2015.
GovTribe and Deltek data indicates these three incumbents will continue onto the new version: Cherokee Nation Operational Solutions, Laulima Government Solutions and Venesco through a joint venture with Hyperion.
Four incumbents are not on the new awardee list: DSFederal, Eagle Applied Sciences, One Federal Solution and TConnex.