General Dynamics wins $2.5B tribal health record modernization contract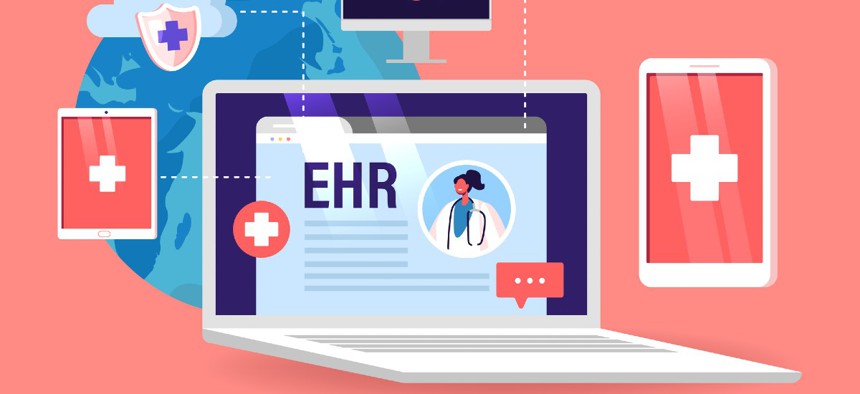 The Indian Health Services' care network covers approximately 2.8 million Native Americans and Alaska Natives.
General Dynamics' IT services unit has won a potential 10-year, $2.5 billion contract to help build a new information system for the federal agency that provides health care services to Native Americans and Alaska Natives.
The Indian Health Service sought an integrator to help stand up a new electronic health record system based on Oracle Cerner's EHR technology and replace the current 40-year-old setup, IHS said Wednesday.
The contract's size and specs were disclosed in this notice to Sam.gov, while Federal Procurement Data System records indicate that eight companies submitted proposals.
Oracle Cerner's EHR technology is also the basis for similar ongoing modernization initiatives in the health care systems of the Defense and Veterans Affairs departments.
IHS' goal for its Health Information Technology Modernization Program is to have a new system for patients and providers to access info on aspects of care such as patient registration, patient safety and outcomes, insurance billing, clinical quality, performance reporting and disease management.
Approximately 2.8 million Native Americans and Alaska Natives have access to care via the IHS health network that covers 574 federally-recognized tribes in 37 states. IHS is responsible for a network that includes 24 hospitals, 51 health centers, 24 health stations, 12 school health centers and 6 youth regional treatment centers.
Tribes that have exercised their self-determination rights run 24 hospitals including 9 critical access hospitals, 279 health centers, 79 health stations, 159 Alaska village clinics and 6 youth regional treatment programs.
For the IHS program, GDIT will manage what the agency called a "large number of companies" on the industry team and be responsible for the EHR replacement's overall performance. The names of those team members were not available when this article was published.
Work will take place over an initial five-year base period and up to five individual option years. This contract is a brand new requirement with no incumbent.