Shield AI touts $2.7B valuation after new capital raise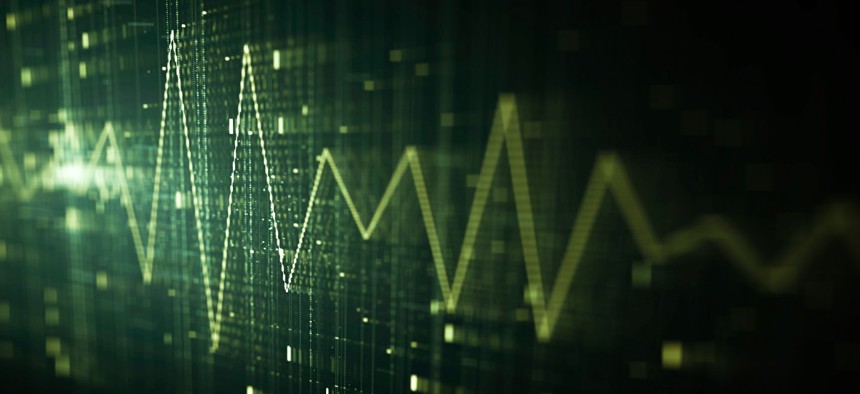 The defense technology startup completes a latter-stage, Series F funding round to support the further deployment of its artificial intelligence product line.
Shield AI, an eight-year-old defense technology startup, has completed raising $200 million in new capital for the next phase of its push to further scale its artificial intelligence-centric products for aircraft and pilots.
This Series F round, or sixth stage of venture capital funding for Shield AI, further pushes its touted valuation to $2.7 billion and places it higher up the food chain of venture capital-backed defense technology startups with touted valuations in the multibillion-dollar territory.
The U.S. Innovative Technology Fund and Riot Ventures co-led the Series F round that also saw a new investor join in Cathie Wood's ARK Invest fund, Shield AI said Tuesday. USIT is a private investment vehicle whose chairman and founder is Thomas Tull, a former film producer and entrepreneur.
Disruptive and Snowpoint are returning investors in Shield AI. Previous investors have included Disruptive, Homebrew, Point72 Ventures, Andreessen Horowitz, Breyer Capital and SVB Capital.
One of San Diego-headquartered Shield AI's flagship products is Hivemind, a software tool designed to enable the full autonomy of systems in the field, especially when they are disconnected from cloud computing environments and networks.
"We're building the world's best AI pilot to ensure air superiority and deter conflict because we believe the greatest victory requires no war," Shield AI Co-Founder and President Brandon Tseng said in a release. "This funding accelerates the scaling of Shield AI's products, enabling the deployment of intelligent, affordable mass—the most important non-nuclear deterrent for the next 30 years."
Hivemind is designed to work in a similar manner to the technology in self-driving cars, needing no remote operators or GPS navigation functions.
The company's other major offering is V-BAT Teams, which is built to help one human operator command four autonomous aircraft and generate flight paths in real time.
Shield AI will put much of the Series F capital toward efforts to deploy and scale V-BAT Teams for domestic and international customers, plus accelerate tech integration with other uncrewed aerial vehicles.
"The increasing number of military conflicts we have seen over the last 18 months unfortunately paints a sobering view of our future defense technology needs and the important role AI will play," Tull said in the release. "Shield AI continues to be a pioneer in this sector, driving much needed innovation by developing state-of-the art AI pilots."