Accenture's federal arm seeks to be all over the full tech lifecycle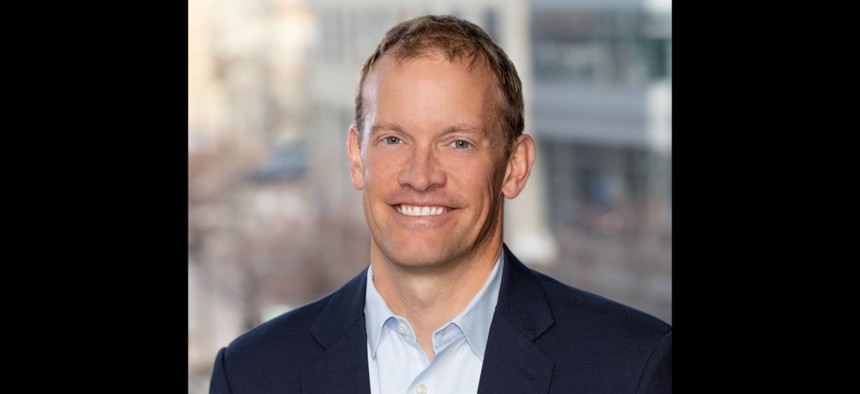 In deciding to acquire Novetta in 2021, Accenture's U.S. federal subsidiary opted to challenge many of its assumptions and mindsets about how it works with and approaches the problems of government agencies.
Accenture Federal Services had to do that given the nature of the business it bought. Novetta was a "very much tech first" team during its nine-year run, as described by Accenture Federal's national security portfolio leader Kevin Heald.
Heald knows that first-hand given he was there at Novetta from the very beginning. The technology story Novetta wrote for itself and government customers continues, but cool tech and new platforms are merely a starting point for Accenture Federal.
"Just providing technology is not the only part of the answer, but it is really about what the lifecycle of the technology looks like over the next three-to-five years," Heald told me. "Is there training that has to go with it? Is there lifecycle management that has to go to it? Is it operations and maintenance? It's the full set of services that it did provide these things."
Take cloud computing for instance, a technology domain that is part of substantially every bid for a government contract that has to do with IT and systems integration.
One of Accenture Federal's main programs on that front involves its work with the Army's Enterprise Cloud Management Agency to monitor how much of those resources the branch has purchased and is using. The idea here is for the Army to see the full lifecycle of its cloud activities and how they are used.
"Every dollar we save from a cloud spend perspective is the money they can spend on core mission, so the Army can buy more tanks, more bullets, all those things," Heald said. "We're allowing the proprietors to spend for things that are part of their mission while still solving their needs."
Even as the cloud conversation continues to loom over many public sector tech discussions, the potential promises and perils of generative artificial intelligence has also been a major topic during 2023.
Heald singled out generative AI and how it is poised to transform both businesses and agencies alike as perhaps the "biggest focus we have over the next 12 months."
"It is somewhat different in that it is not just a capability we'll sell, but it is also potentially an efficiency mechanism," Heald said. "How does it drive cost? How does it drive skill set matches? Are we providing prompt engineers instead of a different kind of skill set?"
Accenture Federal has some firewalls in place from the parent company given the latter's global nature, but Heald added the subsidiary does get to understand what the rest of the corporation is working on in the generative AI field.
In June, the parent corporation announced plans to invest $3 billion in artificial intelligence over the next three years with generative AI obviously being a key area of emphasis.
Heald said that for the federal team, it is using the knowledge gained to inform a series of pilots over the next 12 months to look at how generative AI can work in certain back office functions.
Of course, the implications for the workforce remain paramount as everyone who has or will buy generative AI is starting to try and understand them.
More specific to software developers, Heald said the question turns into whether generative AI results in fewer of them at junior levels that elevate up to the more senior ranks.
"At some point, you still need a skill set that's elevating through the stack, and I think that's something we're looking at from a human capital perspective to make sure you still have a healthy pyramid, both for ourselves and for our customers," Heald said. "Junior software engineers have to learn the real world experience and if they never have the real world experience, they never elevate."