How Novetta's CEO sees technology story continuing at Accenture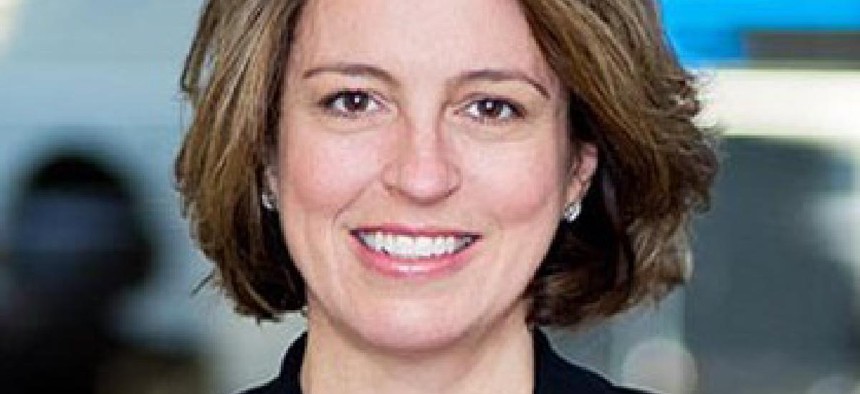 Technology is a driver of the handful of acquisitions made by Accenture's federal subsidiary in recent years amid increasing demand by agencies of not just tools but new methods to deploy them.
Cybersecurity trends alone drove Accenture Federal Services' deals for Defense Point Security and Endgame Federal Services in 2016 and 2017 respectively, just to pick two examples there. Digital transformation initiatives in government were behind the purchases of Agilex and Phase One Consulting in 2015 and 2017 respectively.
So what turned Accenture Federal Services toward its acquisition of Novetta that closed in mid-August, and more importantly how do the leaders that architected the transaction see the combined entity attacking the market?
"We've been primarily focused in the IC (intelligence community, the DOD (Defense Department) and federal law enforcement," said Tiffanny Gates, formerly Novetta's CEO. "AFS has everything from safety and citizen services, a strong portfolio of civilian agencies, all of these can benefit from the IP (intellectual property) and technology we bring to them."
Gates now leads AFS' national security portfolio, which includes approximately 1,680 people including AFS and Novetta staff.
Added customer reach and breadth as Gates outlined above certainly checks that box of greater access. But my conversation with Gates in the wake of the deal's closure spent more time on the technology Novetta has devoted its time and energy to, and hence what drew the attention of AFS.
For example, Gates pointed out that AFS has put "a lot of investment" in the areas of artificial intelligence and machine learning along with the cyber domain. Acquisitions such as those described earlier have been one method, as have hires of employees who specialize in them.
Novetta's story since its formation in 2012 has mostly centered on advanced analytics and alongside that data science, the latter of which Gates called "an extension of the predictive analytics in any resolution."
"We also own a lot of the data, it made doing our job a lot easier, and someone like Accenture Federal has even broader spans of data given their customer sets," Gates told me.
A customer set that can essentially be boiled down into one: a U.S. federal government that is the largest acquirer and user of data than any other enterprise organization in the world, or what Gates described as "the jackpot of all data sources."
Discussions about automation and algorithms to organize the data and help the people who use it are paramount across the entire federal technology ecosystem given all the government has collected.
But this conversation with Gates turned slightly away from the technology and more toward the data scientist that makes sense of what is taken in, write the right algorithm and train the models.
Gates said the open source community has a role to play in that regard, as does the government customer themselves in deciding the right level of access and security depending on what is collected.
Many of those decisions since March 2020 have focused on the balance between privacy and security between one's house and the office, she added. That tension takes into consideration how remote work has been the status quo for many, except of course those in the classified arena.
"We all want the same thing: every smart device, every data source that exists to work with or integrate with every other data source, and then make sense of it," she said.