Scout Space acquires domain awareness, security software startup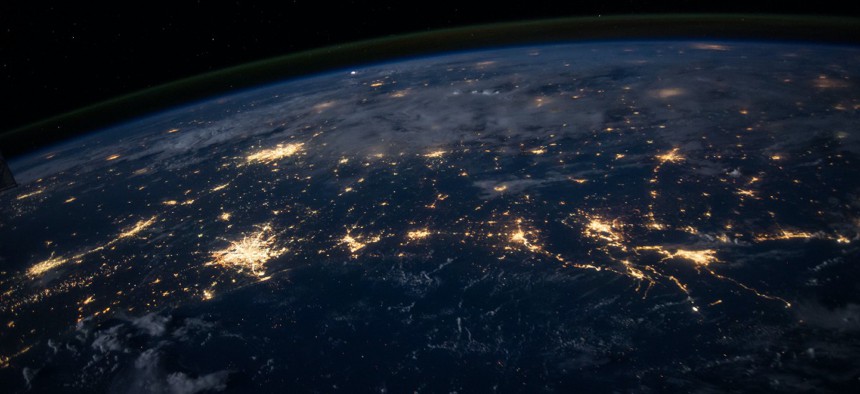 One of Scout Space's primary investors is the corporate venture arm of Noblis, which invests in early-stage tech startups in part to bring their offerings into the government landscape.
Scout Space, a four-year-old startup focused on observation data and other vision solutions, has acquired fellow software startup Free Space to further extend into the domain awareness and security aspects of space.
For Scout Space, this transaction takes place in the wake of its completion of a seed funding round led by venture capital firm Decisive Point with the majority investment coming from the corporate venture arm of Noblis. No terms regarding the purchase of Free Space announced Thursday were disclosed.
Free Space started in 2022 as a developer of software that relies on autonomy to help satellites in-orbit operate, navigate and communicate without disruption. The company designs its product for use by U.S. government agencies, their international partners and commercial satellite operators.
Since its inception, Free Space has booked approximately $1.5 million in contracts with Space Force to further develop its technologies.
"This acquisition is the result of SCOUT's business plan to strengthen the company by expanding our defense and technical capabilities with strategic acquisitions," Scout Space's chief executive Eric Ingram said in a release. "With a high market demand for our on-orbit services and mission augmentation capabilities, this acquisition uniquely positions SCOUT to respond immediately to our government customers' needs."
Free Space's co-founders have been appointed to new roles at Scout Space, with CEO Gil Valdes appointed vice president of government programs and Vin Bisceglia as VP of growth.
Fusion Fund, Techstars and VIPC also participated in the most recent seed capital raise for Scout Space.
Noblis Ventures is the nonprofit science and research firm's mechanism for investing in early-stage, deep-technology startups across the fields of  health, space, national security and critical infrastructure. The goal is to help take those creations from the laboratory into government missions.