Noblis' venture arm invests in space data tech company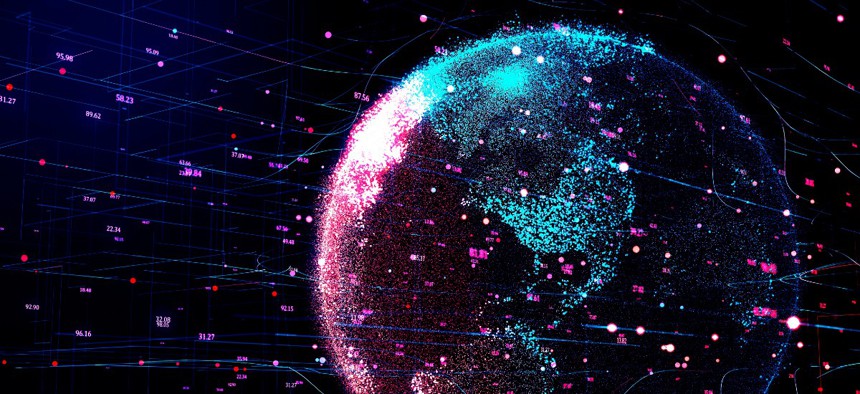 The venture capital arm of nonprofit science and research firm Noblis has invested in a space technology company with an eye toward creating greater capability in observation data.
Scout Space opened for business in 2019 as a provider of vision solutions for spacecraft to gather data and perform missions involving proximity operations and tracking other objects in space. Terms of the investment announced Wednesday were not disclosed.
Noblis Ventures invests in early-stage, deep-technology startups in the fields of health, space, national security and critical infrastructure.
Reston, Virginia-headquartered Noblis' idea is to help the companies it invests in foster dual-use technology, identify research-and-development opportunities to further iterate those creations and take innovations from lab to mission.
In speaking with Noblis' chief executive Mile Corrigan for our 2023 Top 100 series of articles and podcasts, she highlighted the firm's venture organization as a means of reaching into the larger technology ecosystem and helping government clients advance their innovation priorities.
"We're focused on pre-seed to early Series A U.S.-based companies that are developing (science and technology) advancements," Corrigan said in this WT 360 episode published Wednesday. "We firmly believe that because of our government access and our ability to provide those startups with guidance, we can help and facilitate the acceleration of those technologies to our government customer missions."
Scout's vision and proximity operation system has been functional in space since June 2021, which the company touts as making it the first-ever commercial company to launch a space situational awareness payload into orbit.
"This strategic investment from Noblis signals their confidence in our vision and technological capabilities in the SSA domain," Scout's co-founder and CEO Eric Ingram said in a release. "Space-based sensing and software technologies are key to enabling spacecraft autonomy and national security. SCOUT's plug-and-play data-capture payload solutions enhance capabilities that are critical to evolving space missions and ensuring safe space operations."