GCOM, OnCore Consulting agree to merge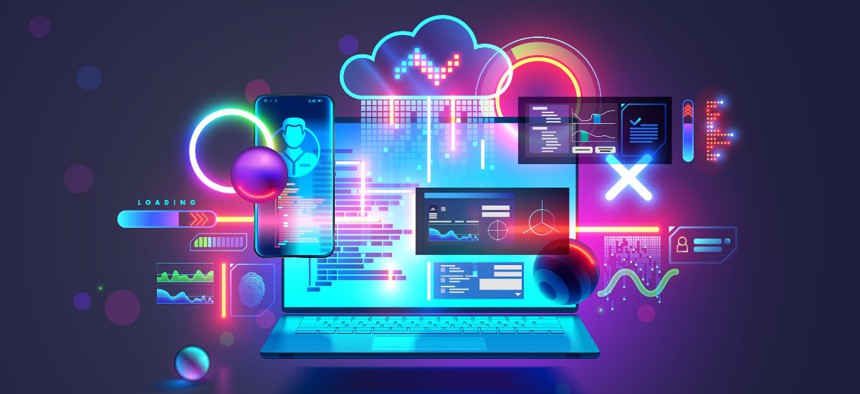 One of these two public sector software providers is backed by Sagewind Capital, a private equity firm active in the government market, and will bring a federal practice to the combined company.
Two providers of digital software and other IT-centric solutions across the public sector are joining forces to present a larger provider of technology modernization and digital transformation services for government agencies.
GCOM has agreed to merge with OnCore Consulting in a move that grows the combined company's footing to 32 U.S. states that include 13 of its 15 most populus, both entities said Tuesday. Terms of their transaction were not disclosed.
Columbia, Maryland-headquartered GCOM has been owned by the private equity firm Sagewind Capital since 2017 and completed four acquisitions with that backing, including the purchase of ASR Analytics to in early 2022 to stand up a federal practice.
GCOM's primary customer base consists of state and local government agencies that use the company's software to manage programs in areas such as health and human services, public safety and economic development.
OnCore Consulting brings to the combined entity a presence in California, the country's most populous state and third-largest by area. That company's IT services cover cloud computing, enterprise architecture, customized development and project management.
"This is an important step in both deepening and widening our mission to help governments create healthier, safer and more prosperous communities," GCOM chief executive Kamal Bherwani said in a release.
In conjunction with the merger agreement, OnCore's co-founders Lee Bennett and John Nichols will join the combined company's board of directors. The panel's third new member will be Lisa Mascolo, a long-time government market executive formerly of IBM and Accenture's federal subsidiary.