NASA gives first glimpse at Florida launch facility recompete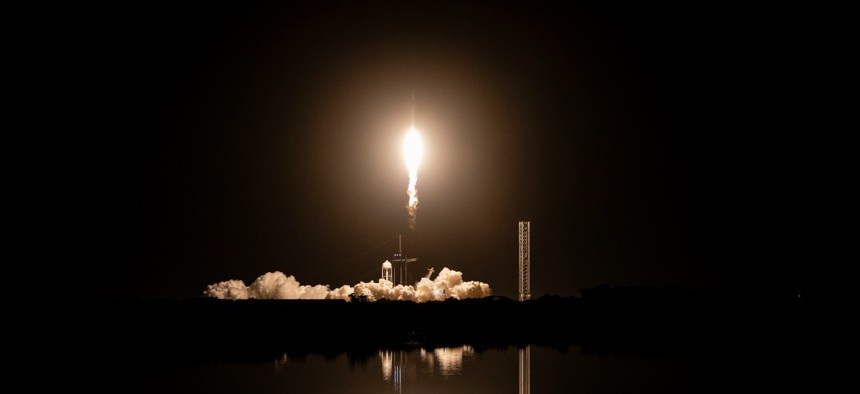 NASA has given industry a first glimpse at how it plans to conduct the follow-on competition for a contract covering operations, logistics, facility management, readiness and other professional services at two launch facilities in Florida.
The space agency is eyeing a start date of no earlier than April 2025 for the new contract at Kennedy Space Center and Cape Canaveral Space Force Station in Florida, NASA said in a sources sought notice posted Wednesday.
Responses to that request for information are due Sept. 11. They should contain a capability statement, ideas on how to bring subject matter experts from industry and academia into the program, and recommendations for promoting diversity and inclusion.
A joint venture of the former PAE and Stinger Ghaffarian Technologies booked the current Base Operations and Spaceport Services program in 2019 at a potential eight-year, $609 million ceiling that has since been lifted to $676 million.
NASA has obligated approximately 54% of that increased ceiling with March 2025 as the current completion date, according to GovTribe data. PAE has since been acquired by Amentum and SGT by KBR.
The new contract will go by the name of Spaceport Operations and Center Services, or SOCS in the shorthand. SOCS' requirements also include an integrated operations center to manage the work.