Arcfield acquires digital twin provider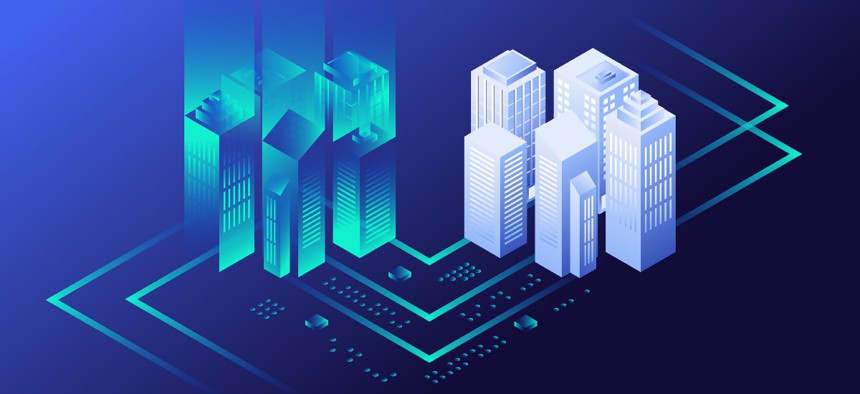 This transaction represents the Veritas Capital-backed contractor's newest investment in digital engineering and related offerings.
Arcfield has completed its first acquisition since the systems engineering and mission support services provider stood up as a standalone entity less than two years ago.
By purchasing Strategic Technology Consulting, Arcfield is looking to bring in more methodologies and tools for use in technology development programs that lean on model-based systems engineering. Terms of the transaction announced Tuesday were not disclosed.
STC's core product line also includes digital twins, the computer-generated representations of real-world physical products that are intended to enable full-lifecycle modeling and simulation in the development of platforms.
"As a decades-long leader in [model-based systems engineering] and digital twins, Arcfield has invested heavily in the development, refinement and advancement of our digital engineering and MBSE capabilities to support our customers in their shift from traditional SE&I to an all-digital model," Arcfield chief executive Kevin Kelly said in a release.
Model-based systems engineering is a technical approach to the field that focuses on creating and working with domain models as the primary means of exchanging information versus that of documents. The idea is to increase the rigor of systems engineering and understand how component-level changes impact larger systems.
Arcfield is a portfolio company of private equity firm Veritas Capital, which supports the contractor through the Vantage Fund that focuses on mid-sized government contractors. Veritas carved out the Arcfield business from then-parent Peraton in the winter of 2021. Veritas also backs Peraton.
Kelly appeared on our WT 360 podcast in April to explain Arcfield's strategy and investment thesis in a discussion that also included his perspective on the evolution of the engineering field.
Latham & Watkins LLP and Covington & Burling LLP acted as legal counsel to Arcfield. Raymond James was the financial adviser to STC, which was also represented by law firm Miles & Stockbridge P.C.