Is model-based systems engineering right for you?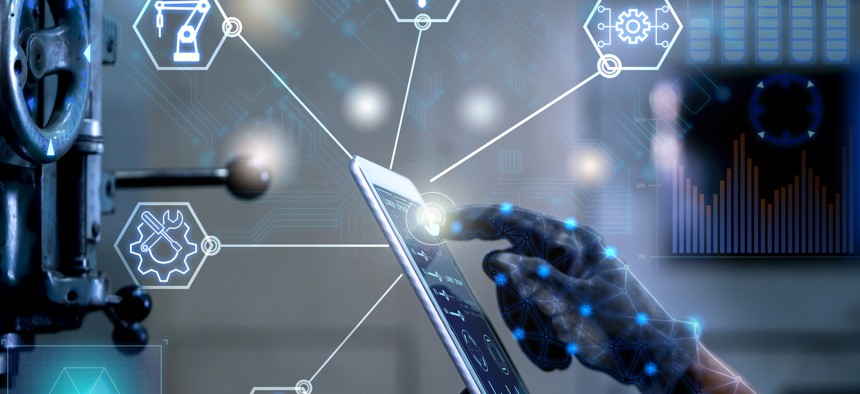 Model-based systems engineering is widely used when designing complex systems, but the question remains of when is it right for your project or system.
Model-based system engineering is widely used by developers of complex systems-of-systems at companies like Boeing, Ford, and Amazon Web Services. It is becoming increasingly important in next-generation military systems like the Columbia-class nuclear submarine.
U.S. military, other Federal agencies, and commercial enterprises are often intrigued by the idea of MBSE, but are unsure whether it's appropriate for them. The ideal MBSE user designs and develops complex systems and needs to increase the rigor of their system engineering.
What does that really mean? What problems can be solved by MBSE?
Managers of systems-of-systems must maintain control over a wide variety of components, understanding how any changes will impact their system's ability to accomplish its mission and fulfill requirements. Changes come from all directions:  new functionality or technology, replaced obsolescence or just a swapped-out COTS component.
Assessing all the possible impacts of any tiny change can be time consuming work. MBSE provides the ability to understand how component-level changes impact the overall system-of-systems.
For years, systems engineers have been capturing requirements in tools like DOORs, architecture diagrams in Visio, data flows in PowerPoint, operational concepts in Word and performance specs in Excel. In most cases, those tools work fine. But as complexity grows, it becomes harder to cross-correlate across those artifacts. MBSE provides a common database to keep everything related.
It is time-consuming to assess the impact of changes when different teams use different static tools in their individual silos. When all system designers start using a common approach with shared data in a common environment, work can be done more efficiently and quickly.
The key benefits of the MBSE approach include:
Reduced impact assessment timelines
Increased engineering analysis rigor
More comprehensive coverage and greater system integrity
But moving to MBSE takes time, effort, and persistence. It's not for everyone.
MBSE might not be a good fit for your organization if:
Your product or solution is not overly complex and has a manageable number of components. 
Your most important engineering challenges require delivery in the near term (i.e. three to six months) so there's insufficient cycle time for process improvements to add value. You just need to get the current tasks done.
Engineering quality does not significantly impact your competitiveness, mission-readiness, or product vision.
Your system baseline is very stable with limited numbers of changes or updates occurring.
For many organizations that are intrigued by MBSE but unsure, a good approach is to test out the value in a small pilot.
A good pilot includes:
A project where multiple engineering elements (i.e. architecture and requirements) can be captured and related through MBSE.
Project data is available in digital formats that can be imported into the model.
The organization has near-term milestones where a pilot can show how the approach can impact current processes.
A champion: at least one person who is excited and is willing to lead the effort.
Align the pilot with a high-level organizational goal like digital transformation, cloud-first, or cyber resilience. The pilot can serve as a concrete rallying-point for a more abstract objective.
---
Tracy Gregorio is CEO of G2 Ops, a cybersecurity and IT engineering services company serving government and commercial enterprises. She chairs the Cybersecurity Committee of the Virginia Ship Repair Association and served on the Executive Committee of the Virginia Commonwealth Cyber Initiative. She earned an M.S. in Computer Science from Old Dominion and a B.S. from Virginia Tech.