AOC Connect gains place on EIS contract through acquisition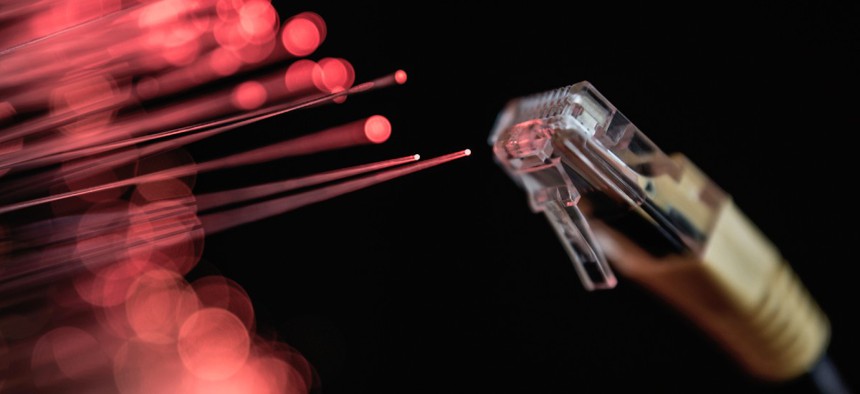 The Enterprise Infrastructure Solutions vehicle is the federal government's go-to vehicle for network modernization.
AOC Connect, a telecommunications and IT systems integrator for federal agencies, has acquired one of the primary carriers on the government's main contract vehicle for acquiring telecom and other network-related solutions.
By purchasing Core Technologies, AOC Connect will inherit that company's position on the Enterprise Infrastructure Solutions vehicle awarded in 2017 to 10 companies in total including Core. Terms of the transaction announced Monday were not disclosed.
Core was founded in 1998 by its majority owners Debbie Binette and Erik Eigen, plus had the designation as one of the handful of small business awardees on EIS.
Charter Communications held a minority stake in the contractor through an equity investment made in 2020. Spectrum is the brand name for Charter's telecom and pay television services.
In return for acquiring Core, AOC Connects will enter into a non-exclusive partnership with Spectrum focused on IT solutions in the federal market. Core acted as the reseller of Spectrum's offerings to federal agencies.
Core booked its largest EIS task order in 2020 with the Interior Department, an award with a $474 million ceiling over up to 12 years for general telephony and conferencing services. Three bidders including Core pursued that job.
USASpending.gov data pegs Core's unclassified prime obligations at $10.6 million over the trailing 12 months, while AOC Connect's figure on the same front is $2.1 million.
AOC Connect is a minority-owned small business that itself was acquired in 2022 by JLC Infrastructure, an investment firm co-founded by basketball legend Earvin "Magic" Johnson and Loop Capital's co-founder and chief executive Jim Reynolds.
Chantilly, Virginia-headquartered AOC Connect touts having approximately 5,000 fiber miles of connectivity deployed across the Washington, D.C. metropolitan region that reach into at least 1,000 government buildings and carrier points of presence.