Study: Mental health stigmas persist throughout security clearance process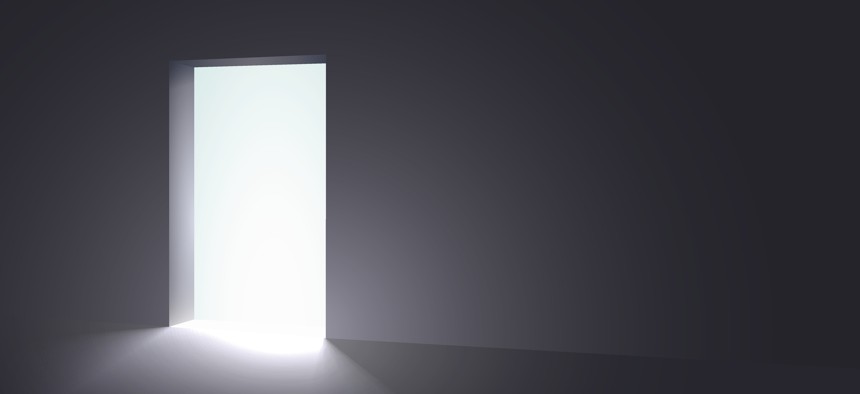 A new study fielded by Leidos has found stigmas, misinformation and misunderstandings around mental health issues persist across the intelligence community and in the security clearance process.
Those stigmas remain a barrier to entry and advancement in the national security field despite progress in how mental health issues are perceived, according to the study published Monday.
"The security clearance process is essential to protecting our national security, but it should not discourage current and prospective cleared employees from taking care of their mental fitness," said Roy Stevens, Leidos' intelligence group president.
Society at-large takes a more sophisticated view of the importance of mental health, but the report found biases in the national security and intelligence realm are a stumbling block for hiring and retaining critical talent.
"By eliminating barriers to attracting talent the IC can grow and strengthen our resources while enhancing our nation's security," said Suzanne Wilson Heckenberg, president of the Intelligence and National Security Association and Foundation.
Leidos said it hopes the "Mental Health and Security Clearances: Addressing Misperceptions and Stigma" sparks further conversations that focus on solutions and support that build talent pipelines for careers in the intelligence field.
The research found increased awareness and understandings related to mental health among younger clearance seekers.
At the same time, the research found significant levels of mistrust as to how mental health disclosures are evaluated during the clearance process. This was compounded by a view that the adjudication process lacks transparency.
Security clearance holders and prospective applicants reported anxiety that seeking mental health support would jeopardize their clearance.
Examples of solutions the study recommends include:
Recognize the role leadership plays in fostering a culture where mental well-being is prioritized.
Consider continuous evaluation of mental health needs for the intelligence community workforce.
Train recruiters and security clearance personnel on how to destigmatize mental well-being with applicants.
Establish and overcommunicate clear criteria for mental health evaluation to debunk stigma and misconceptions among recruits and IC officers.
"We believe these recommendations will help create a supportive environment for people seeking help," Stevens said.