Shift5 expands its investor network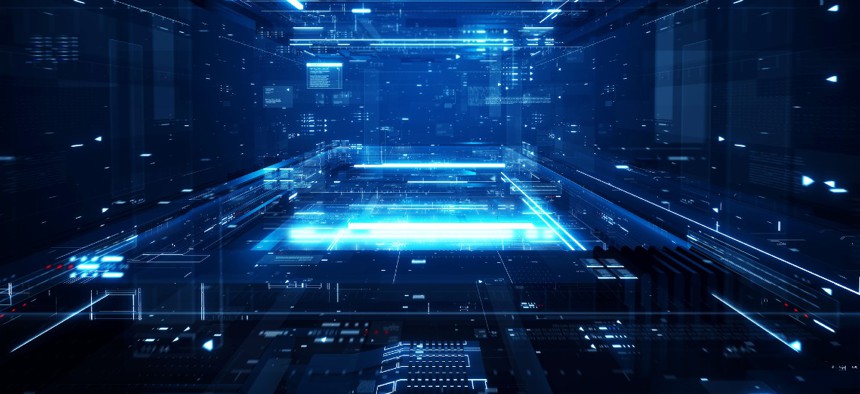 Booz Allen Hamilton's venture capital arm is among the newly-revealed names that are investing in the cyber company.
Cybersecurity and onboard data company Shift5 has expanded its network of investors beyond the group that initially participated in the firm's Series B funding round to provide more capital for this phase of the strategy.
JetBlue's venture investment arm revealed its backing of Shift5 in April, but now that network has a new and well-known name to the government market: Booz Allen Hamilton's venture capital arm.
Shift5 now touts having fetched $83 million in Series B capital after a new raise led by Moore Strategic Partners with the participation of Booz Allen Ventures, JetBlue Ventures and Teamworthy Ventures. Since Shift5's founding in 2019, the company has raised $108 million in total capital from investors.
Arlington, Virginia-headquartered Shift5 said Wednesday it is looking to continue its momentum in the expansion of its customer base and deployments of its platform onto defense and commercial vehicles and other systems.
Shift5 focuses its product on the protection of operational technology, which encompasses hardware and software that controls industrial equipment. In the case of Shift5, they design the tool to work on aircraft and bring greater data observability for functions such as repair and maintenance.
"Gaining observability at the onboard OT level can transform not just real-time operations, but the resilience and safety of the commercial and military fleets that underpin national defense and the U.S. economy," Shift5's CEO and Co-Founder Josh Lospinoso said in a release. "Our expanded round not only validates the successes of the Shift5 business, but will help us support overall safer, more reliable, and resilient commercial transportation and military fleets."
The Shift5 product is in use across military branches and combatant commands such as the Army, Navy, Air Force, Space Force and Special Operations Command.
Regarding Booz Allen Ventures' involvement: it made the investment in alignment to the parent corporation's national cyber business whose portfolio includes work on weapon system readiness.
"The investment by Booz Allen Ventures in Shift5 is just one of our answers to how we can ensure national security, public safety, and economic security, and bolster the country's readiness and resilience," said Travis Bales, a managing director at Booz Allen Ventures.