Computing and AI feature in this week's major venture investments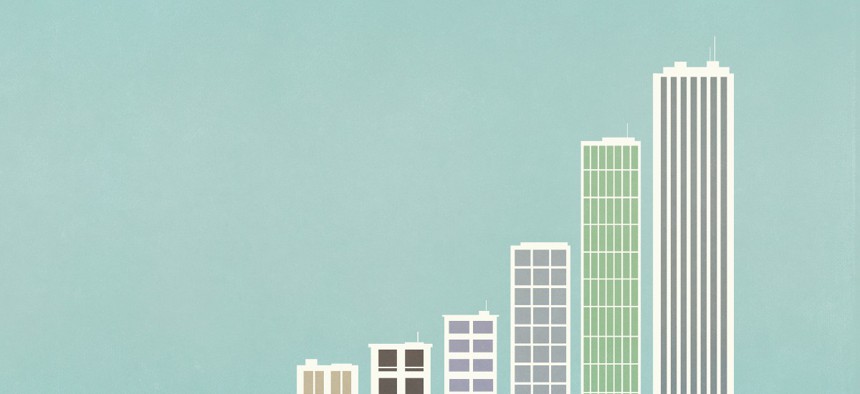 AEI HorizonX's newest investment targets a computer programming language specialist, while Lockheed Martin's venture capital arm continues its backing of a company focused on trusted artificial intelligence.
AEI HorizonX
Private equity firm AE Industrial Partners manages this venture capital organization in partnership with Boeing to identify emerging companies of potential promise across the aerospace and technology ecosystems.
AEI HorizonX's latest find sees it invest $13 million into JuliaHub, a technical computing and scientific machine learning specialist founded by the creators of the open source programming language Julia.
The goal of Julia is to have programmers who work in the Python and C++ languages communicate with one another as they design, build and deploy technical systems.
JuliaHub touts a user base of companies in the engineering, manufacturing, aerospace, pharmaceuticals, finance and semiconductor design sectors. Some examples of their use cases include drone guidance, aircraft collision avoidance, space mission planning and robot control.
"In recent years, Julia's superior speed and ease of use have been put to work for pharmaceutical companies such as Pfizer and United Therapeutics, and for aerospace applications at NASA, the Federal Aviation Administration and Boeing," JuliaHub's Chief Executive Viral Shah said in a release Tuesday. "This investment allows us to continue to develop and help deploy Julia's capabilities across all industries."
"The opportunity to leverage scientific machine learning is greater than ever in aerospace, and JuliaHub is the enabling platform," added Tyler Rowe, a principal at AEI HorizonX.
For AEI HorizonX, its reveal of this backing comes approximately one year after AE Industrial and Boeing unveiled plans for a second venture fund that has a goal of $250 million in capital to fetch for future investments.
Boeing has committed $50 million into Fund II that will emphasize mobility, space, sustainability, digital enterprise applications, networks and security.
Lockheed Martin Ventures
Artificial Intelligence and cybersecurity represent least a dozen focus areas for this investment arm of the world's largest defense hardware company.
Lockheed Martin Ventures first invested in AI security company CalypsoAI during the summer of 2020 and was a participant in the latter's most recent financing round announced Tuesday, which closed at $23 million in Series A-1 capital.
Paladin Capital Group led the round that also saw several new investors enter the fold for CalypsoAI: Hakluyt Capital, Expeditions Fund, Auren Hoffman, and Anne and Susan Wojcicki.
CalypsoAI touts having raised $38.2 million in capital since its founding in 2018 as a developer of large language modeling products for organizations to test, validate and monitor all AI applications prior to their wide deployment.
ChatGPT, Bard and Cohere are among the most high-profile examples of generative AI tools that use large language modeling. As CalypsoAI sees it, however, those products also create data security risks and other problems, such as the inclusion of others' intellectual property in prompts.
"Many organizations may think banning the use of LLMs or setting up written guidelines are the right approaches to mitigating risk. Not only are these the wrong approaches, but it also sets them up to become digital laggards as their competitors successfully deploy the technology to scale innovation," CalypsoAI's founder and chief executive Neil Serebryany said in a release Tuesday.
The company's larger goal is to be a leader in the so-called Trusted AI realm that still puts users in control of the tool. CalypsoAI plans to use the newest investment capital for product development, talent acquisitions and go-to-market investments.