What's next for the Boeing-AEI investment partnership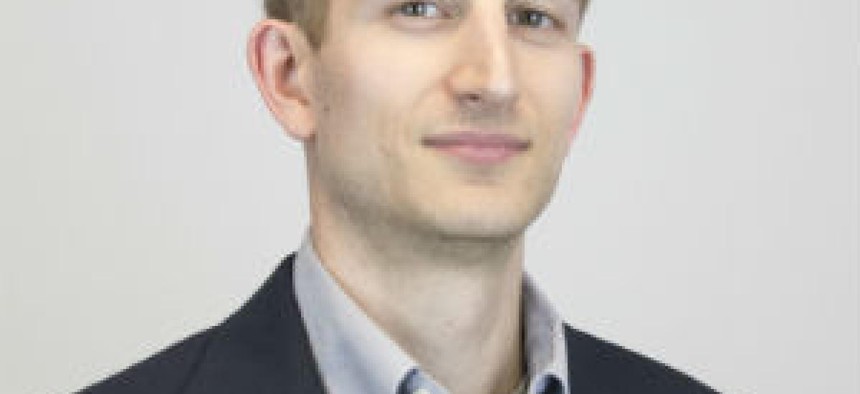 Known more for making acquisitions, private equity firm AE Industrial Partners is adding another way of searching for and partnering with companies whose technologies and business models present the potential to be transformative.
AEI is doing that by investing in and taking on the management responsibility for HorizonX Ventures, the venture capital organization formerly run by Boeing.
Boeing, AEI and others are putting new capital commitments into what is now called AEI HorizonX, which currently has 40 investments in the portfolio.
Leading AEI HorizonX is Brian Schettler, who was senior managing director of what was once Boeing HorizonX. Schettler's new title is head of AEI HorizonX and partner at AEI, though the vast majority of his time and energy will be spent on the ventures side.
When I asked Schettler why AEI and Boeing signed up for this new arrangement, he spoke of it being a more integrated investment platform between the legacy private equity side and what happens in the venture organization.
Covering "early stage to late stage really gave you, one, almost better visibility from a PE side of what the emerging tech was coming that could potentially disrupt your private equity portfolios," Schettler told me. "Or being one step ahead of what new technologies you might want to embrace in those portfolio companies to make them more competitive."
Being integrated into AEI and having that access to capital can help take companies through the phases of technology maturation and then operational growth, Schettler said.
The newly-casted AEI HorizonX will include new investments in these major themes: mobility, space and connectivity, industrial technology, and enterprise digital solutions. A broader emphasis on sustainability including carbon footprint reductions underlies all of that.
Regarding the role of Boeing: the aerospace giant will give the ventures organization access to the Boeing Applied Innovation team, which then will act as a conduit for portfolio companies to connect with Boeing's technical capabilities and talent.
That feeds into what both sides of an investment get after the agreement is signed and partnership is formed. Schettler said the AEI HorizonX team is looking to create pathways for technologies across the portfolio and facilitate collaboration across it between all employees ranging from technology fellows and engineers to senior executives.
So what are the qualitative factors AEI HorizonX looks at in a potential company to invest in? The organization uses its targeted areas as filters, though Schettler said those are also intended to be "broad strokes" to keep the aperture open.
Then there is how differentiated the technologies are from the rest, so one question Schettler said the team asks is how soon a competitor can catch up to the invention. Intellectual property protection practices are another set of criteria to ensure the technology is built to last on its own, Schettler said.
Enterprise digital solutions are one area that may fit the definition of the broad strokes AEI Horizon X has made for itself. That essentially means software to drive productivity enhancements into the supply chain and incorporate tech tools for artificial intelligence, machine learning and big data.
For aerospace and industrial applications, Schettler said that means "driving better decision-making, better uptime, ability to deploy into a factory setting and better delivery rates."
Area number two of focus is the supply chain. Schettler called that "ripe for further digital disruption regarding security and traceability, finding counterfeit parts and understanding carbon footprints."
One word of caution to close with: patience is a virtue of you are one of those companies looking to get in touch with AEI HorizonX. Schettler said the integration phase is ongoing and includes a revamp of the website to create an easier mechanism for engagement.
But Schettler also told me that should not curtail companies from reaching out: do so nonetheless as they respond to everybody. Connections are still to be had and more are to be made.