NOAA unveils 'Fisheries' solicitation under $8B vehicle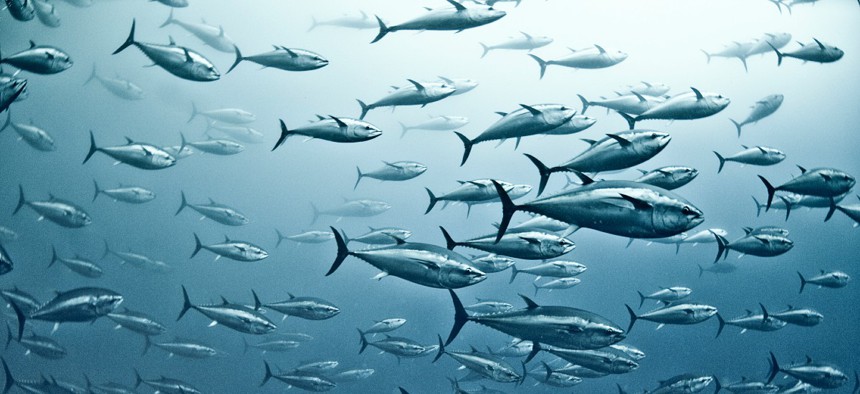 This is the latest opportunity arising out of a National Oceanic and Atmospheric Administration mandatory use vehicle for professional services from small businesses.
The National Oceanic and Atmospheric Administration wants industry to start working on and turning in proposals for the "Fisheries" domain of a potential 10-year, $8 billion professional services contract vehicle.
Small businesses have a due date of April 5 to submit their phase one proposals for what will be a two-part source selection process, NOAA said in a final solicitation released Friday.
For all domains of the ProTech 2.0 vehicle, NOAA is using the advisory down-select method to conduct this procurement. NOAA expects to let companies know of their likelihood of making the second phase by April 20 and anticipates making final awards in March 2024.
ProTech is NOAA's mandatory use vehicle for the agency to acquire professional, technical and scientific services. Other Commerce Department bureaus can also use ProTech to buy those services.
The Fisheries domain focuses on NOAA's mission of protecting seafood resources and helping create sustainable ecosystems. Fisheries is one of four domains with Satellites domain currently in the midst of source selection. Final solicitations for the Oceans and Weather domains are currently in the works.
Each domain of ProTech 2.0 has a five-year base period followed by single five-year option.