Lockheed Martin invests another $100M in satellite maker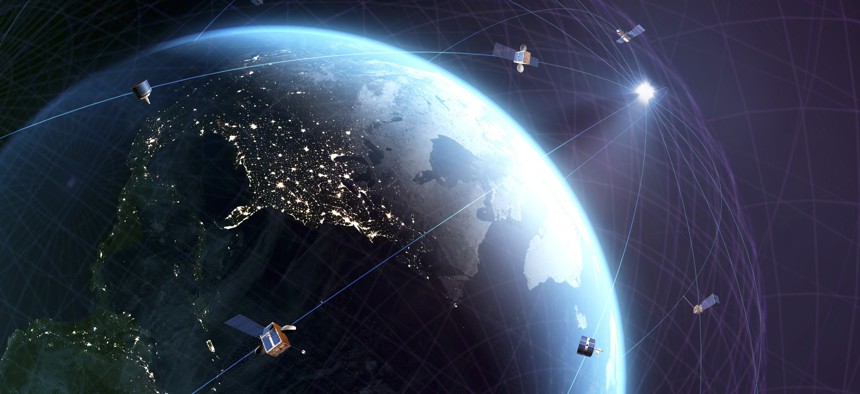 The defense giant has partnered with Terran Orbital for nearly five years.
Less than one year on from its public listing, satellite manufacturer Terran Orbital is receiving another large investment from one of its most high-profile backers.
For this latest round, Lockheed Martin is investing $100 million in Terran Orbital to support the latter's push to expand its manufacturing capability. Both companies have also signed a new 13-year cooperation agreement pursue a "wider variety of opportunities" together, they said Monday.
The idea for Terran Orbital and Lockheed is to continue their sharing of relationships and ideas aimed at advancing emerging space technologies for government and commercial customers, including satellite payloads and components.
Lockheed first invested in Terran Orbital in 2017, then one year after that led a $36 million funding round to increase that financial backing and bring new investors into the mix.
"This is a continued expansion of our collaboration with Lockheed Martin, and complements and accelerates the decision Terran Orbital made amid the lingering supply chain crisis to continue to vertically integrate products and components to facilitate full in-house satellite and manufacturing production," Terran Orbital co-founder and CEO Marc Bell said in a release.
One key aspect of the Boca Raton, Florida-headquartered company's strategy is where it plans to focus its strategy for satellite imagery.
Terran Orbital will no longer pursue developing its own constellation and instead will offer its PredaSAR synethetic aperture radar as a product. Company leadership determined that pathway as a "financially efficient and expeditious method of getting SAR technology into the hands of those protecting and defending our nation and allies."
Shares in Terran Orbital began trading on the New York Stock Exchange in March after the company merged with special purpose acquisition company Tailwind Two Acquisition Corp., a so-called "blank check" firm whose purpose was to find a promising business and take it public.