Terran Orbital is the latest 'Space SPAC' & has backers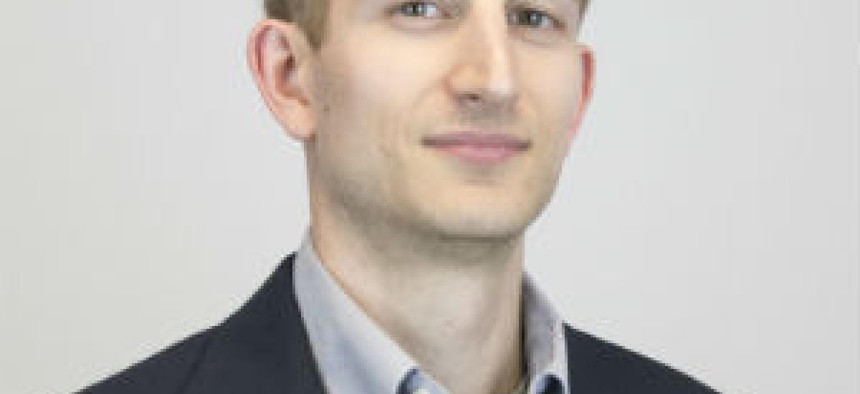 We readily admit to losing count of all the so-called "Space SPACs" that have hit the market in the past two years with seemingly one direct listing following the next.
A shortlist of those space companies that have gone public through mergers with those blank-check special purpose acquisition companies includes Astra, AST SpaceMobile, Blacksky, Momentus, Redwire and Rocket Lab. Those having SPAC deals in place include Planet Labs, Satellogic and Virgin Orbit.
Enter into the mix Terran Orbital, a small satellite maker that announced Friday its transaction to go public in next year's first quarter by merging with Tailwind Two Acquisition Corp.
But what catches our eye in that merger agreement is not just Terran Orbital, but also some of the investment firms backing the company.
Here is an overview of Terran itself and two in particular of those helping take it to the public markets.
Terran Orbital
By merging with Tailwind Two, Terran Orbital is getting an initial $470 million cash infusion from the SPAC and other investors to further expand manufacturing capacity and move forward on delivering "satellite imagery as-a-service" to customers.
Terran Orbital would use its own earth observation constellation to roll out that delivery model, which would be based on subscriptions and centrally-hosted by the company in an approach not unlike cloud computing.
Government customers of Terran Orbital include NASA, the Defense Department and agencies in the intelligence community. The investor presentation on Terran Orbital's plan-of-attack for that market and overall strategy indicates they begin with research agreements, then move into an initial phase and finally at multi-year subscriptions for recurring revenue.
Slide five of that presentation and page three of the transcript here also detail Terran Orbital's executive team led by co-founder and CEO Marc Bell, plus their government backgrounds.
Terran Orbital posted $25 million in revenue last year and is forecasting $35 million in sales this year. The company expects 2023 to be its first year of positive adjusted EBITDA (earnings before interest, taxes, depreciation and amortization) and 2026 to be a year of $2.6 billion in revenue.
If all goes according to plan, Terran Orbital will fetch an equity valuation of $1.8 billion. The stock will list on the New York Stock Exchange under the ticker symbol "LLAP."
AE Industrial Partners
Perhaps more widely known for acquisitions, this investment firm also helped take space infrastructure company Redwire to the public markets in September through a SPAC merger. AE Industrial Partners remains a significant shareholder in Redwire.
For Terran Orbital, AE Industrial is one of several participants in a $50 million a private investment in public equity round to back that company. PIPE rounds are for institutional or accredited investors to buy stock in public companies below market price.
Terran Orbital will have links to other parts of the AE Industrial network after the SPAC merger completes, whereby it will enter into commercial partnerships with Redwire and BigBear.ai to work on artificial intelligence and space solutions.
Redwire was unveiled to the market in Summer 2020 after a series of acquisitions and went on to make more, while BigBear.ai launched in February to further commercialize its AI and machine learning offerings to help customers achieve what the company terms "decision dominance."
Worth noting is that BigBear.ai also has gone down the SPAC route to become a publicly-traded company. That merger with GigCapital4 is slated to close in this quarter.
Lockheed Martin
Through its venture capital fund, the world's largest defense company first financially backed Terran Orbital in 2017 to expand upon their then-two year partnership that included collaboration on Defense Department and NASA programs.
One year after that first backing, Lockheed Martin Ventures boosted its investment in Terran Orbital through a "Series B" funding round that also brought new investors into the fold.
For Terran Orbital's SPAC chapter, Lockheed will be one of the PIPE round participants and hence continue that partnership. Terran Orbital could also have access to $125 million in debt commitments from Lockheed and private equity firm Francisco Partners depending on certain conditions.
Lockheed Martin Ventures looks for companies whose technologies and business models present disruption not just to the markets they participate in, but also perhaps to Lockheed itself.
How has this particular find played out for Lockheed so far?
"Lockheed has adopted our small sat architecture as their small sat architecture," Terran Orbital Chief Revenue Officer Marco Villa said in the investor presentation Friday. "I mean it literally: we are their small sat offering to the global market."
Terran Orbital's other "SPAC" backers
Beach Point Capital was one of those new investors that contributed to Terran Orbital's Series B funding round in 2018 and is one of the participants in the $50 million PIPE round.
Terran Orbital's other PIPE backers to help take it public are Daniel Staton and Fuel Venture Capital, both from the world of private equity.
Advisers
Jefferies is serving as sole placement agent on the PIPE and exclusive capital markets adviser to Tailwind Two. Goldman Sachs is serving as financial adviser to Tailwind Two. Houlihan Lokey provided additional financial advice to Tailwind Two.
Jefferies is serving as exclusive financial adviser and capital markets adviser to Terran Orbital. Kirkland & Ellis LLP is acting as legal counsel to Tailwind Two. Akin Gump Strauss Hauer & Feld LLP is acting as legal counsel to Terran Orbital.