Lockheed doubles venture fund's size to $400M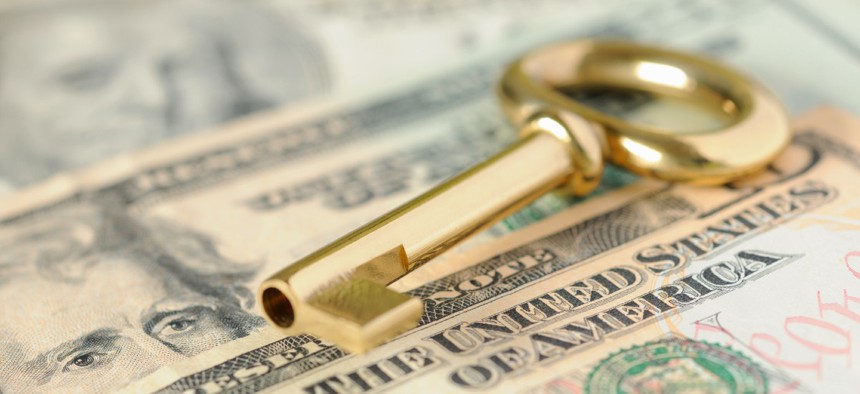 The world's largest defense company is further ramping up its "21st Century Security" tech scouting and investment efforts.
Four summers ago, Lockheed Martin doubled the size of its emerging technology-focused venture capital fund to $200 million in a push to identify more startup companies whose products are of promise.
Lockheed repeated that step this summer with its Tuesday announcement that the fund will double again from $200 million to $400 million so it can help speed up defense innovation through investments in growing tech companies.
"Doubling our ventures fund will allow us to increase the number of start-up companies we can work with to advance '21st Century Security' technologies for the benefit of our customers," Lockheed Chief Financial Officer Jay Malave said in a release.
This increase of the fund's size comes amid recent efforts by other companies in the government market, including other large defense hardware makers, to up their game on the tech scouting and venture investment front.
L3Harris Technologies has started working with Shield Capital on that front, while AE Industrial Partners has started efforts to raise $250 million for its second fund with Boeing already having committed $50 million. And Booz Allen Hamilton has formalized its venture capital organization with an initial $100 million allotment. Jacobs, BAE Systems and Northrop Grumman are also involved in venture investments to varying extents.
Malave's use of the 21st Century Security phrase refers to how CEO Jim Taiclet has spoken about what he believes Lockheed should be: more than just a platform manufacturer, but also a provider of the software and connectivity that links people and systems in the field.
For Lockheed Martin Ventures, that means identifying and investing in companies that are creating the kind of products that can become foundational technologies for defense and national security customers.
The ventures fund has backed more than 70 startup companies since its launch in 2007. Lockheed Martin Ventures so far this year has already invested in 11 new businesses focused on areas such as sensor technology, quantum computing, advanced manufacturing and space services.
"In 2021 alone, Lockheed Martin Ventures screened more than 1,000 start-up companies that are leading advancements in the areas such as artificial intelligence, autonomy and robotics, cyber security, and quantum computing," said Chris Moran, vice president and general manager for Lockheed Martin Ventures.
"Today's announcement is about growing the fund, but also about growing our team, our portfolio, and our level of engagement with core Lockheed Martin programs," Moran added. "This commitment allows Lockheed Martin Ventures to identify, evolve and integrate emerging technology into our national security industrial base on a larger scale and better serve the future needs of our customers."