What the trucking industry taught Lockheed's CEO about networks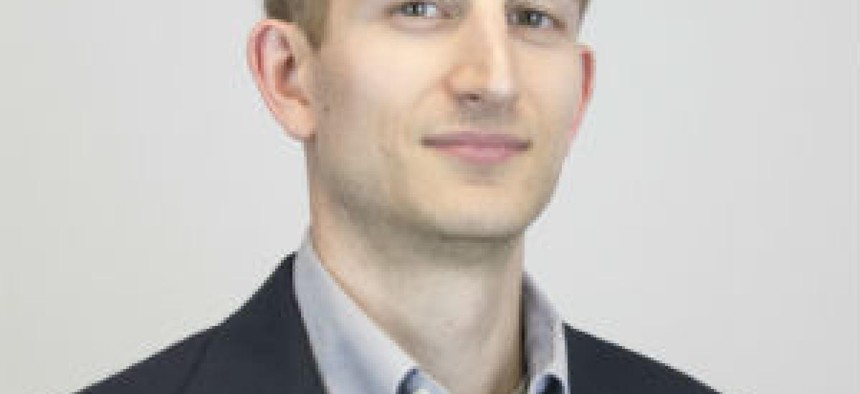 In his last job prior to becoming Lockheed Martin CEO, Jim Taiclet began working with partners in telecommunications and other sectors on creating a network effect for the U.S. trucking industry to take it in an autonomous direction. Taiclet told investors that could be a model for doing the same in national defense.
By moving to acquire Aerojet Rocketdyne, Lockheed Martin will bring in more solid rocket motors and other key propulsion components with the belief of being able integrate those products with greater speed and efficiency.
Which means more items for the world's largest defense company to connect into the broader network effect and architecture it wants to create for the U.S. military. Insert into that discussion Lockheed's broader 5G.mil and "21st Century Warfare" visions that CEO Jim Taiclet has articulated since he became chief executive last year.
Taiclet joined Lockheed with a blueprint already in mind for that network architecture is not hard to find and learn from. During Lockheed's investor day Thursday, Taiclet highlighted the traditional but changing industry of trucking as giving an example of what he wants Lockheed to be at the forefront of.
Consider again (as we have before) the background of Taiclet as CEO of American Tower Corp., the owner and operator of telecommunications infrastructure.
In recounting his 16 years at American Tower, Taiclet said they had started to work with partners on creating a network effect for a future autonomous trucking construct on the U.S.' interstate highway system.
The ramifications of how Taiclet laid it out warrant consideration for how Lockheed sees the future military construct.
"The value of taking the driver out of that interstate highway leg of the trip is massive actually to our economy, frankly. If we were able to do this at scale, you have two-to-three times asset utilization on all the trucks in America.
"You have an untold inventory management benefits for all the goods of the trucks and you have a huge labor cost reduction for the trucking companies and therefore, the economy itself."
Artificial intelligence, the 5G network architecture, distributed computing and other related technologies can help take out more cost and inventory if done right as Taiclet sees it. Greater safety can also be achieved if the human driver's role is reduced for much of the trip, which sounds a lot like commercial aviation today.
How does that apply to national defense? Just building more ships, planes and other large platforms is not the path forward. In that construct, Taiclet believes "we are going to get probably-out built by the (Army) of China in all those platforms."
"The only way I think we can maintain a highly effective return as a country in an alliance is to create network effects on the platforms we do have in a way that is much greater because there's no real solid way that the other side could figure out how to win that war game without huge risk," Taiclet said.
"That's the value of actually re-orienting Lockheed Martin in this direction, and we will get compensated for that value if we can deliver it over the next few years, or at least start demonstrating to deliver it because it is the essential good for our society."
One leg of the architecture Lockheed is trying to design is "5G.mil as a service," where the Defense Department pays for a subscription in a similar manner to how cloud storage is acquired or even how some of us pay for mobile phone coverage.
DOD likely does not have a mechanism to do that yet, so Taiclet believes Lockheed will have to work with them and outside industry partners to figure out how that can eventually happen.
Who are some of those partners? Think companies like Omnispace that Lockheed is working with to develop a 5G network architecture in outer space, a domain Taiclet said is "absolutely essential to that 5G.mil architecture" because it is just not possible to put cell towers everywhere.
Taiclet also mentioned other companies in the technology, telecom and computer chip sectors as those Lockheed is in "a dozen alliance or collaboration conversations" with.
For Lockheed's part: the company is putting around $400 million in research-and-development money over three years into its technology road map. But they do not want to be alone in the effort.
"We want to work with our commercial partners and our defense and aerospace industry partners to develop an open architecture," Taiclet said. "We can only do this if we join in the industry leaders in the commercial space.
"As we start to create the standards and the architecture for this, we'll be reaching out to our peer group to create a more powerful even network effect for our customers."