HII touts big win for its tech business amid other delays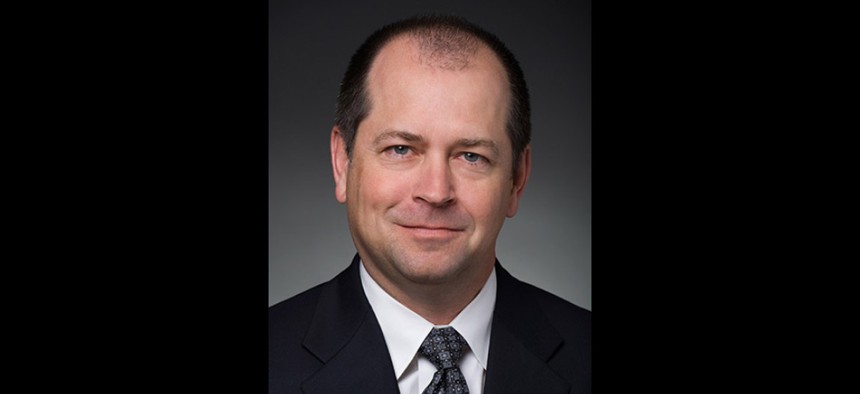 The $826 million Defense Department win came through its 2021 Alion acquisition but it is hard to predict when the next big win will come because of customer delays.
With a modified corporate name and rebranded technology services business, HII has been at work this year talking about itself as being equally about software and data as it is about shipbuilding.
HII, formerly Hunting Ingalls Industires, had a significant point of success to talk about on that front during its second quarter earnings call with investors Thursday: the win of a potential five-year, $826 million technology integration task order supporting the entire Defense Department.
The task order goes by the full name of Decisive Mission Actions and Technology Services and ties directly to HII's acquisition of Alion Science and Technology in last year's third quarter for $1.65 billion, HII CEO Chris Kastner told analysts.
Alion became a part of what is now the mission technologies segment of HII, formerly known as technical solutions.
"It is a really good indicator that things are hopefully starting to break loose and really validates our strategy for the Alion acquisition," Kastner said. "We are seeing some things break loose, we're going to have to see how that translates into revenue."
HII booked the DMATS order through its position on the governmentwide OASIS professional services contract vehicle. The task order covers technology, development, integration, collaboration, sustainment support, threat analysis and analytics including those of a specialized nature.
DOD service components, component research labs, the Fourth Estate administrative and support agencies, intelligence agencies and combatant commands can acquire support through the order.
The mission technologies business competed against one other bidder for the order that covers one base year and up to four individual option years, according to Federal Procurement Data System records.
Predicting when the next major win will happen for HII is a difficult proposition however. Kastner said that despite the positivity of such a synergy win, continued delays in agencies making awards are "pressuring (the) timing of current year revenues."
But the company is not standing still in positioning for those opportunities to further expand the mission technologies segment.
The business has $8 billion in bids awaiting an agency decision, while another $26 billion is in the stage of qualification and proposal. Nearly $27 billion is in the exploratory phase, or where the company is deciding whether to pursue the business.
It all adds up to a $61 billion pipeline that HII sees as growing "from the time that we picked (Alion) up last year," Chief Financial Officer Tom Stiehle told analysts.
Even with that long-term favorable outlook, HII is adjusting its mission technology revenue forecast downward for this year to the $2.4 billion-to-$2.6 billion range. HII's prior sales guidance was at the top end of $2.6 billion.
"This revision is a function of a slower award in contracting environment than we had initially expected and precipitated by the continuing resolution to start the year," Stiehle said.
Second quarter mission technologies revenue of $600 million was an increase of $363 million over hte prior period because of the Alion acquisition. The company expects the segment this year to hit an 8%-to-8.5% EBITDA margin (earnings before interest, taxes, depreciation and amortization).
On top of the award delays, HII is also managing through the same tight hiring environment that other defense and government technologies have spoken about with investors over the past two weeks of earnings calls.
HII is seeing that crunch in both sides of its business: mission technologies and shipbuilding.
"We do have more seats than we have heads right now," Stiehle said. "The job market is tight, finding people with that type of background and tickets, so there's seats there we have unfilled and that brings in some variability on the sales outcome of the year."