Is stagnation in the GovCon system getting worse?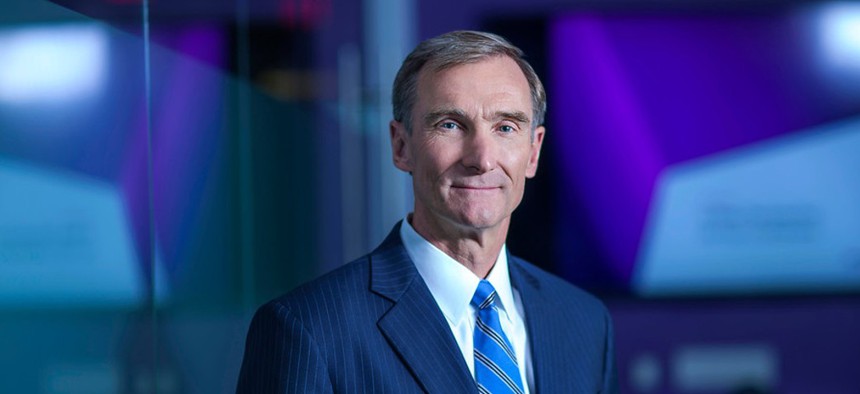 Delays at federal agencies in these three categories are nothing new: putting out solicitations for industry to bid, selecting companies for award, and then funding the contract work.
But some CEOs and other senior executives in the market have told investors there are unique circumstances to consider, especially the COVID-19 pandemic's Omicron variant and the continuing resolution.
Here are snapshots of how some of them summarized the situation at the annual Cowen Aerospace/Defense & Industrials Conference on Feb. 8 and Feb. 10.
Leidos CEO Roger Krone
"The Pentagon has really reassessed their status, and they've essentially locked the building down again. I was recently on a rather well-publicized meeting with the secretary of defense on hypersonic technology and that meeting, in my estimation, might have been better to have in a classified facility.
"But because of Omicron, we all did it virtually, and I think that is weighing on the acquisition officials, the program managers, the people who have to get the work done to get the acquisition process running smoothly and efficiently.
"We've continued to see programs move to the right, to acquisition delays and things like that. But I'm not being critical at all of the Pentagon. I think we need to take Omicron very, very seriously."
Peraton CEO Stu Shea
"There's just a stagnation and if you can't get an RFP (request for proposals) out, you can't submit a proposal, you can't submit a proposal, nobody's going to make an award.
"A lot of work is moving towards on-contract growth. If you already have the contract, they keep dumping more money on it, they're extending contracts. That's not necessarily a good thing if you're in a growth model.
"The way the government has structured these acquisitions, because they're starting to move to scale, they're not transacting quick things. There are also fewer people in government that are available to do the acquisitions.
"We have customer, I think there were 13 people that were in an office that were contract specialists that were doing the job, that now only two are left. People have retired, people have just moved on."
CACI International CEO John Mengucci
"In past CRs, where the government would spend 1/12 each month of last year's budget, they're taking a haircut to that. Some agencies are spending 70 percent of it, 80 percent of that. At the end of the day, when those add up, it ends up driving a different level of funding orders, which then slows our ability to get work done.
"Our issue hasn't been RFPs have been released, later slipped. I mean, we had a couple of awards slip, but that's part of any other year.
"It's more about getting the money that they can spend put on contract, and then secondly, we've got to get a better solution for this CR. What our fear is that the CR will keep dragging into what is toward the government's fourth quarter, and if we don't have the people there to handle the flush, we won't see that flush happen."
Lloyd Howell, Booz Allen Hamilton chief financial officer
"Where we've really seen that is even with awarded work, just a slower tempo and getting things going. I think in defense of our clients, it's not with the desire or lack of desire to do so. But nevertheless, it has resulted in things ramping up a little bit slower.
"Hand-in-hand with that are programs that have shifted to the right, and I have to admit a bit of deja vu on our part because we saw a similar dynamic in Q3 of last year. So we remain persistent in engaging our clients, pushing as appropriate, but it has been what it has been.
"We're encouraged by recent dynamics where I think DOD has begun to at least articulate the intent to open things up a little bit more."