CACI speaks to the other half of today's talent crunch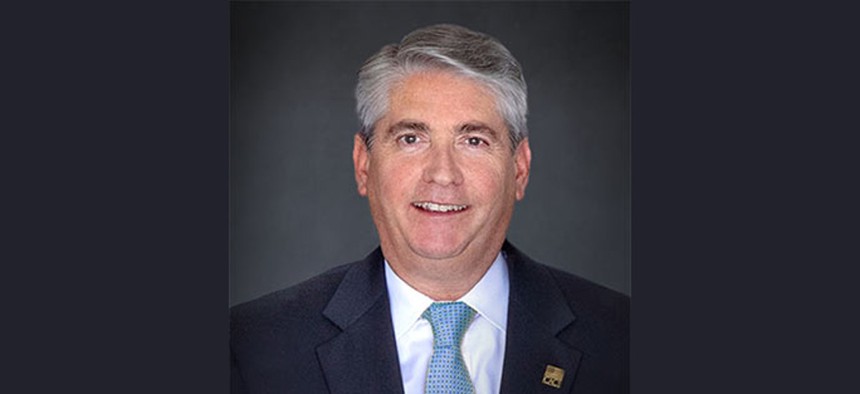 Prospects of a rising federal budget are certainly a boon for companies in the government market even as they continue to manage through a talent crunch magnified during the pandemic.
But the public sector ecosystem's need for more people cuts both ways when considering federal agencies need staffers to make decisions on obligating funds. Government acquisition shops are getting smaller too.
During CACI International's fourth quarter and fiscal year-end earnings call Thursday, CEO John Mengucci gave investors two data points to consider regarding today's state of the federal procurement ecosystem.
Nearly 30% of Defense Department contracting officers left their jobs during CACI's fiscal year ended June 30, Mengucci told analysts. Intelligence community agencies lost between 30% and 35% of their contracting officers over that same 12-month period, he added.
Companies such as CACI, whose majority of revenue comes from work with defense and intelligence agencies, see the effects in multiple ways including these two: waiting on the contracts to get awarded, and then the funds getting released to perform the services.
In prior calls with analysts, Mengucci cited delays in funding orders as a headwind to CACI's performance and outlook that coincides with what other GovCon CEOs have called out as stagnation across the system.
Don't get Reston, Virginia-headquartered CACI wrong: it does like what the government fiscal year 2023 budget is shaping up as even as it works its way through Congress.
"It's much more constructive today than it is in the past," Mengucci said of the budget.
Mengucci said the planned increase in defense funding is something CACI likes, along with what the budget indicates regarding what intelligence agencies have to work with in buying more advanced technologies.
"It's why we have spent the last seven-to-eight years positioning so that we could be talking about our addressable market and how we address our intelligence community needs," Mengucci added. "We're also pretty excited about the increase in spending within (the Homeland Security Department) and across the government as it impacts IT modernization."
But as he also pointed out: having a budget in place merely sets the stage, then comes the part of putting that obligated money to work.
"It doesn't mean that not everything is a priority, it wouldn't have been in the budget if it wasn't," Mengucci said. "I like the hand we have. I like the strategy we have."
The system-wide stagnation showed up in CACI's fiscal year-end total backlog, which was $23.3 billion to show a 4% decline from that of its FY 2021. Funded backlog of $3.2 billion was 3% lower year-over-year.
Fourth quarter revenue of $1.6 billion was 5% higher compared to the prior year period, while full fiscal-year sales of $6.2 billion showed 2.6% growth.
Profit in the April-June period of $157.1 million adjusted EBITDA (earnings before interest, taxes, depreciation and amortization) showed an 8.4% increase over the same period last year, while the full fiscal-year adjusted EBITDA of $637.5 million were 4.6% lower.
CACI's initial financial outlook for its fiscal 2023 sees revenue growth of 4.5%-to-7.5% with an adjusted EBITDA margin of mid-to-high 10%.
As is tradition with all of CACI's earnings calls, analysts wanted insight into the company's thinking regarding its acquisition pipeline and what kinds of businesses the leadership team is looking at.
CACI's main areas of interest remain the same: signals intelligence, electronic warfare, cyber, artificial intelligence, analytics and other capabilities in IT modernization.
Private equity is "very active" along with "a lot of start-ups out there just to provide a little more color on what we see," Mengucci said. "Some of the valuation expectations do remain high. That's in general and we're not going to compromise our well-founded 20-year discipline in how we bring those M&As in."
One analyst brought up the Justice Department's ongoing antitrust lawsuit seeking to block Booz Allen Hamilton's proposed acquisition of EverWatch, asking whether that and other similar actions DOJ has taken regarding M&A oversight across the economy enter into CACI's thinking.
Mengucci's short answer to that antitrust question was "no," along with this explanation of why antitrust is not of concern to CACI:
"From where I see it, it's a large competitive, relatively fragmented market. Government small business programs are constantly enabling new business creation. "At the level of acquisitions that we're looking for, no. There's no different path that we're going to take on an M&A front."