Booz Allen formally stands up ventures arm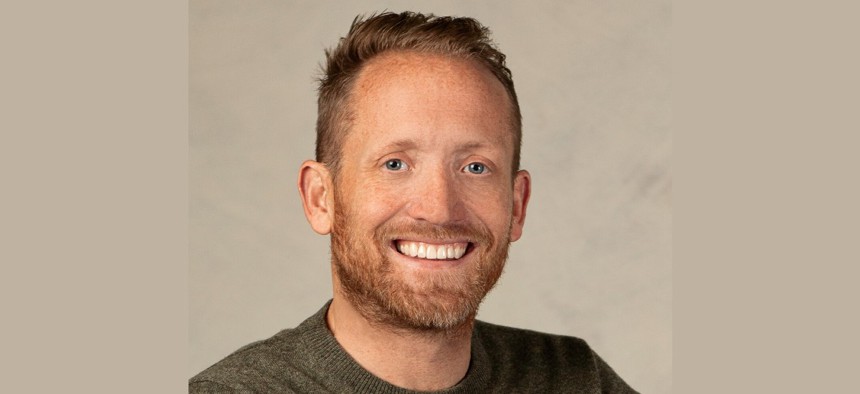 Starting out with $100 million in funding set aside for backing tech startups is a signal about how serious the investor is, as one Booz Allen executive in charge of the effort tells us.
Booz Allen Hamilton is making a statement of intent with the reveal of its new venture capital organization and the initial $100 million in funding set aside for it.
Scouting for technology and partnerships with commercial firms of all shapes and sizes have already been a focal point of Booz Allen's strategy to find those dual-use tools that can be scaled for its government customers.
That has led Booz Allen to make a few venture investments over the past year in artificial intelligence software maker Latent AI, data security management firm Synthetaic and AI fusion company Reveal Technology.
One common theme that cuts across those investments already made and the ones Booz Allen will make through the new venture organization is allowing those companies to continue focusing on their core competency of product development.
Similar thinking applies for the ventures investments made by the likes of Lockheed Martin, L3Harris, Jacobs, BAE Systems, Northrop Grumman, and the HorizonX organization led by AE Industrial Partners and backed by Boeing.
Companies that Booz Allen invests in certainly will gain some access and knowledge of how the U.S. public sector market works after they get the financial backing, said Brian MacCarthy, a firm vice president and solutions innovation lead.
But underlying that theme of letting the companies be who they are is another secondary one of letting the investor handle the matters of government contracting that may not be what the tech firm wants to get involved in.
"These companies, when it comes to product development: know exactly what their sweet spot is and where they want to put that product, I think we can help on the mission side" MacCarthy said.
"That's where I think the best of both companies can come into play to accelerate in the market."
Booz Allen Ventures' investments in early-stage companies and technologies will initially focus on these four core areas of demand: defense, artificial intelligence and machine learning, cybersecurity, and deep technology.
Choosing those four to start out with represents the strategic element of what Booz Allen is looking to achieve with the ventures organization.
Putting a $100 million figure for Booz Allen Ventures to start out with is a signal to the startup and customer communities that the firm is serious about taking its tech scouting and investment firm to another level, MacCarthy said.
"We also want to also build upon that and say we are startup friendly, founder friendly, and we are going to take it holistically to building an evergreen thing, so we are going to be in this for the long run" MacCarthy said.
"That's really behind the idea of coming up with a formalized announcement on a dollar figure, is also a signal to the rest of the (venture capital) community, who we are actively working with, and the startup community who cares about national security problems and public sector problems."
(A future episode of Project 38 will have my full conversation with MacCarthy that includes his explanation for how Booz Allen Ventures links to the firm's approach for full-on acquisitions of other companies and VoLT strategy unveiled last year, plus his perspective on the topics of dual-use technologies and keeping up with the active startup ecosystem)