Booz Allen backs commercial AI, imagery firm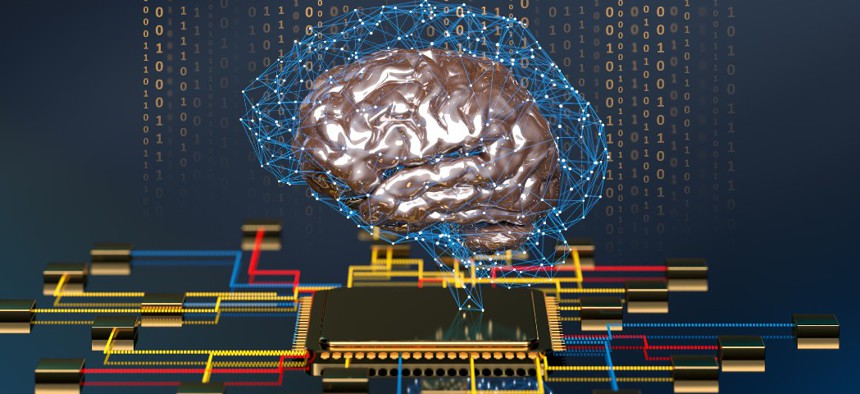 The government technology and services company's tech scouting function finds another startup to work with.
In the wake of announcing its latest acquisition, Booz Allen Hamilton is also carrying out its broader technology scouting effort by investing in a commercial artificial intelligence company.
No terms of Booz Allen's backing of Synthetaic were disclosed, but the companies said Tuesday they are eyeing greater dual-use capability of the latter's flagship technology in the public sector and commercial markets.
Synthetaic was founded in 2019 as a provider of AI-enabled services that lean on synthetic data in order to bypass extra security approvals that are needed to use real data. Touted use case areas include health care, geospatial, defense and environmental topics such as climate science and conservation.
One key aspect of Synthetaic's flagship offering is rapid automatic image categorization, a technique that involves the analysis of large imagery datasets and labeling of objects so users can build and run detection AI models in minutes as opposed to months.
"Advances in unsupervised machine learning methods present an opportunity to reimagine the AI model development and integration process," Steve Escaravage, a Booz Allen senior vice president and its AI business leader, said in a release.
Booz Allen is one of several investors that participated in a Series A fundraising round earlier this year that brought in $13 million in capital for Synthetaic. Lupa Systems led that round with participation from Esri, Betaworks and TitleTown Tech alongside Booz Allen.
For Booz Allen, this investment is part of its continual push to scout the commercial ecosystem for technologies that can be applied in government at both speed and scale. The firm disclosed its investment in software company Latent AI in the summer of last year.
The company's new strategy unveiled in October also shows how it is positioning for opportunities in the market to help agencies on those fronts.
"By investing in leading-edge companies like Synthetaic, we are meeting the government's call to accelerate access to advanced solutions through partnerships, sponsorships and collaboration," added Brian MacCarthy, vice president of tech scouting and ventures at Booz Allen.